VP of Quality
Fairview Park Hospital-Dublin - Dublin, Georgia
Job Code: 00384-2721
Full-time
No Weekends
Fairview Park Hospital is a leader in healthcare for the City of Dublin, Laurens County, and the surrounding communities. Fairview Park is a state-of-the-art, 190-bed acute care facility providing community healthcare services including a 24-hr Emergency Room, inpatient and outpatient surgery options, and rehabilitation therapy services. In addition, Fairview provides specialty services through facilities such as the Sleep Center at Fairview Park, the Same Day Surgery Center, the Heart Center at Fairview Park, and the Women's Imaging Center.
Fairview Park has 700 full and part-time employees as well as 105 active and consulting medical staff. Fairview Park is also accredited by the Joint Commission on Accreditation of Healthcare Organizations.
We are searching for a new Vice President of Quality, responsible for the assurance of quality medical care at Fairview Park Hospital. This position has oversight of the duties and functions necessary for patient safety, risk management, infection prevention, and regulatory compliance and advises the hospital senior leadership on related matters.
Primary Duties/Responsibilities include:
Coordination of regulatory survey and reporting activities within the organization, which include physician and staff compliance with patient safety goals as well as organizational compliance with The Joint Commission, AHCA and CMS standards.

Coordinating the development and monitoring of departmental and unit specific process improvement plans to ensure appropriate action plans and outcomes.

Supervision of the Patient Safety/Risk Management, Infection Prevention, and Regulatory Compliance departments and working closely with Nursing, Education, Health Information Management, and other applicable areas in support of improving overall patient care.

Collaboration with the Director of Medical Staff Services in support of Professional Practice Review activities.

In collaboration with appropriate directors and hospital senior leadership, to develop strategic plans for the health care improvement functions within the facility.

Analyzing various quality reports and allocating resources of the department to lead and direct process improvement activities.

Presentation of

results of improvement efforts as well as ongoing hospital performance measures to senior management.
The VP of Quality/ Regulatory position relies on extensive experience and judgment to plan and accomplish goals, as well as to lead and direct the work of others. An appropriate candidate will be comfortable interacting daily with senior leaders and physicians. The candidate must be able to demonstrate a record of accomplishment regarding collaboration, leadership, and positive outcomes.
#LI-SAD
POSITION REQUIREMENTS

Required Education:

Required License/Certification:

Required Experience:

Minimum of 5 years in Quality leadership. Risk Management experience.

Preferred Education:

Preferred License/Certification:

Preferred Experience:

Clinical license. CPHRM. CPPS.

Lean/Six Sigma experience and/or certification.

RN preferred. 8-10 years of experience in a Quality leadership role within an acute care setting preferred
Last Edited: 02/13/2018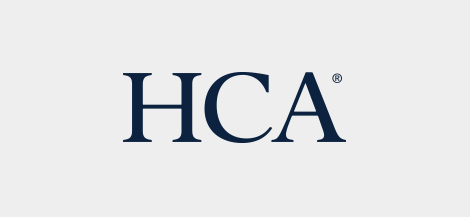 HCA is committed to the care and improvement of human life and strives to deliver high quality, cost effective healthcare in the communities we serve.
Learn more about HCA