Unit Secretary Progressive Care PCU PRN
Capital Regional Medical Center - Tallahassee, Florida
Job Code: 00355-8345
PRN/Per Diem
PRN

Capital Regional is a 266-bed acute-care hospital that offers 24/7 Emergency Services in Leon an Gadsden Counties including; a Pediatric ER, Senior Care ER and an Express Care ER. Offerings also include a Bariatric Center, Behavioral Health Center, Cancer Center, Chest Pain Center w/PCI, Comprehensive Breast Center, Family Center, Heart & Vascular Center, Orthopedic Center, Physical Therapy Services, Seniors First, Sleep Center, Stroke Center, Surgical Services, Wound Healing Center, Network-of-Care Affiliated Physician Practices, and more.
POSITION SUMMARY:
Perform clerical and receptionist duties, in accordance with the philosophy, goals and objectives of Capital Regional Medical Center.
ESSENTIAL FUNCTIONS:
Participate in the unit based Quality Improvement process.
Demonstrates knowledge and respect of patient rights to privacy and protection of patient confidentiality.
Organizes and communicates patient care activities to the patient and to the Registered Nurse.
Completes, executes and performs secretarial tasks such as, Order Entry, filing and organizing patient charts and medication orders.
Communicates, interacts and participates in team work on the unit.
Demonstrates an understanding of patient charts, physician orders and nursing orders.
Promotes and displays a positive customer oriented demeanor to patients, visitors, staff and physicians.
Demonstrates an understanding and is proficient in the use of a computer and office equipment.
Maintains the unit in optimal operating condition by cleaning general work stations and stocking of supplies.
Actively seeks ways to control costs without compromising patient safety, qualify of care or the services delivered.
Demonstrates knowledge of the occurrence reporting system. Uses system to report potential patient safety issues.
Follows established guidelines for reporting a significant medical error or unanticipated outcome in the patient's care which results in patient harm.
Attends in-service presentations and completes all mandatory education requirements.
Uses Performance Improvement Plan to improve patient safety.
Regular, punctual and dependable attendance.
Other duties as assigned.
EDUCATION REQUIRED AND/OR PREFERRED:
High School Diploma or equivalent required
LICENSURE/CERTIFICATION:
BLS – AHA Healthcare Provider required
EXPERIENCE REQUIRED OR PREFERRED:
Unit Secretary experience preferred
Medical terminology preferred
SKILLS, KNOWLEDGE, AND ABILITIES:
Read and writes Basic English
Knowledge of universal precautions
Ability to use a computer, typewriter and calculator
Ability to listen, empathize and respond to patient, family, internal and external partners needs
An EEO/AA Employer M/F/V/D. Tobacco Free Campus
High School Diploma/GED
Last Edited: 02/15/2018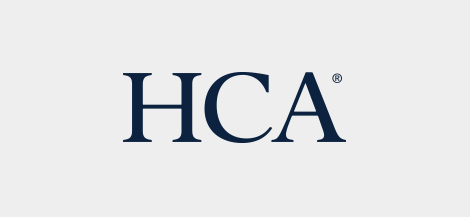 HCA is committed to the care and improvement of human life and strives to deliver high quality, cost effective healthcare in the communities we serve.
Learn more about HCA