Sterile Processing Technician
Capital Regional Medical Center - Tallahassee, Florida
Job Code: 00355-8672
Full-time
No Weekends

Capital Regional Medical Center is a 266-bed acute-care hospital that offers 24/7 Emergency Services in Leon and Gadsden Counties including; a Pediatric ER, Senior Care ER and an Express Care ER. Offerings also include a Bariatric Center, Behavioral Health Center, Cancer Center, Chest Pain Center w/PCI, Comprehensive Breast Center, Family Center, Heart & Vascular Center, Orthopedic Center, Physical Therapy Services, Seniors First, Sleep Center, Stroke Center, Surgical Services, Wound Healing Center, Network-of-Care Affiliated Physician Practices, and more.
POSITION SUMMARY:
Under general supervision cleans, sterilizes, and assembles surgical instruments and equipment. Ensures that all floors and patient care departments have appropriate patient care equipment, instrument trays and other needed supplies available at all times. Responds to special requests from surgery and all patient care floors in a timely and customer service oriented manner.
ESSENTIAL FUNCTIONS:
Cleans and decontaminates surgical instruments and equipment using detergents and disinfecting solutions.
Wraps, seals and accurately labels items that are to be sterilized.
Sterilizes instruments, equipment, linen and related supplies using sterilizers according to manufacturer's instructions.
Prepares surgical sets and instruments according to prescribed procedures ensuring that all instrumentation is correct and accurate.
Ensures that all instrument cards are kept up to date and accurate.
Stores sterilized and prepared supplies and equipment in designated areas or returns to user departments.
Informs bio-med of equipment no longer service able or other problems that arise.
Demonstrates Customer Service behaviors.
Regular, punctual and dependable attendance.
Other duties as assigned.
EDUCATION REQUIRED AND/OR PREFERRED:
High School graduate or equivalent required
Training as Surgical Technologist preferred
LICENSE/CERTIFICATION:
Certification in Sterile Processing preferred
EXPERIENCE REQUIRED OR PREFERRED:
Previous Sterile Processing experience preferred
Previous Surgical Technician experience required
An EEO/AA Employer M/F/V/D. Tobacco Free Campus

High School Diploma/GED

Last Edited: 02/13/2018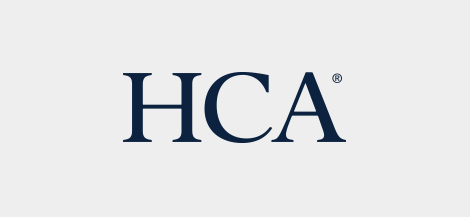 HCA is committed to the care and improvement of human life and strives to deliver high quality, cost effective healthcare in the communities we serve.
Learn more about HCA