StaRN - New Graduate Residency -*BSN Only* Houston Northwest Medical Center (Start: Feb. 19th & March 26)
Houston Northwest Medical Center - Houston, Texas
Job Code: StaRN-NW-18
Full-time
*** Please read thoroughly***
**Only one StaRN application is needed**
Come and join our StaRN New Graduate program! We invite new graduates to apply for a unique opportunity to be given didactic and clinical training. This program will allow new graduates to obtain experience through an intensive internship program and then transition to staff roles.
This program is 12-14 weeks of simulation lab, on-site training, and on-line coursework. During the training time (first 6 weeks), the schedule will be Monday- Friday, with 40 hour work weeks. Most days will be in typical business hours (8 AM- 5 PM). After this training period, the shifts will transition to 12 hours at the facility.
Cohort Start Date: Feb 19 & March 26
Attendance is imperative and all days are required to remain in the program.
Due to the value associated with the program, the hourly rate will be $27.28 an hour the first year (RN Credit is given to those with LVN, Paramedic, EMT, CNA, RRT, ect, once the program completes - Please inquire for more details). All who successfully complete the StaRN program will transition into full-time roles at hospital you are hired for, in the department they are selected for during the initial interview process.
All who are selected for this program will be asked to sign a 2 year commitment with the facility that they are hired at. If a candidate chooses to leave the facility before the 2 year commitment is fulfilled, they will be required to meet a pro-rated monetary responsibility.
Houston Northwest Medical Center
Houston Northwest Medical Center has served the north Houston community since it opened in 1973. Since that time, Houston Northwest has grown into one of the largest, most comprehensive medical facilities in the Houston area. We're dedicated to improving the health of our community by delivering exceptional, personalized health care.
As a comprehensive health care facility with more than 600 employees, we're able to provide you and your family with the medical services you need — close to home.
Houston Northwest Medical Center is a designated Cycle III Accredited Chest Pain Center by the Society for Cardiovascular Patient Care and is among an elite group of hospitals nationwide, named by the Institute of Healthcare Improvement as a Mentor Hospital for heart attack care. The hospital is also recognized by the American Heart Association with the Get With The Guidelines® Gold Plus Achievement Award for Heart Failure and Stroke.
Houston Northwest is recognized as a Certified Quality Breast Center of Excellence™ by the National Quality Measures for Breast Centers Program. And, we've also been designated as a Breast Imaging Center of Excellence by the American College of Radiology.
Our comprehensive weight-loss surgery program has been prestigiously named an American Society for Metabolic and Bariatric Surgery (ASMBS) Bariatric Surgery Center of Excellence®.
Requirements:
· Graduate of an accredited nursing school within the last 9 months.
· Texas RN license, TX NCLEX date pending or have their TX NCLEX date within 1 week into the program.
· Previous medical or service industry experience preferred
· Self-motivated and strong communication skills required
· BSN
Last Edited: 02/13/2018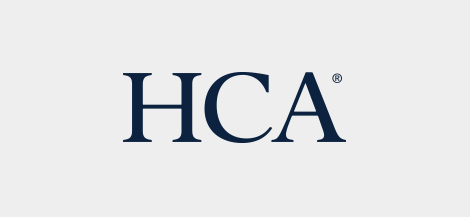 HCA is committed to the care and improvement of human life and strives to deliver high quality, cost effective healthcare in the communities we serve.
Learn more about HCA