Secretary/Transcriber
West Hills Hospital and Medical Center - West Hills, California
Job Code: 01554-4084
Part-time
No Weekends
West Hills Hospital & Medical Center is a full-service acute care facility located in West Hills, CA, in the Western San Fernando Valley. The 225-bed facility recently completed an $80-million expansion that includes a new Emergency Department, Intensive Care Unit, Outpatient Services Unit, Cardiac Catheterization Laboratory, and The Grossman Burn Center. Healthgrades (a leading independent health care rating company) announced that West Hills Hospital has received the Distinguished Hospital Award for Clinical Excellence for 2011 & 2012, the Clinical Excellence Award for Critical Care for 2012. West Hills Hospital is also among the Top 100 Hospitals nationwide for Gastrointestinal and General Surgery. West Hills Hospital was the first Accredited Chest Pain Center in Los Angeles County, and also recently received a Certificate of Distinction as a Primary Stroke Center from the Joint Commission.
West Hills Hospital & Medical Center's Mission & Vision:
Mission: Above all else, we are committed to the care and improvement of human life.
Vision: To be the hospital of choice in our community.
Position Summary:
Responsibilities include transcription of Pathology reports from dictation instruments and from verbal or written requests. Answer telephones promptly and courteously and take accurate messages. Must demonstrate knowledge of operating computers (Meditech, IBM Type, etc.), as well as Word skills associated with the computer. Must be reliable and dependable in following-through with assignments. Must demonstrate enthusiasm and self-motivation in job performance. Must exhibit the ability to work effectively with lab personnel. Must practice good attendance according to hospital policy. Responsibility for all other duties as assigned. Responsible for the documentation of Quality Assurance activities in compliance with CAP standards.
Reports To: Supervisor Histology/ Pathology
Supervises: None
Secretary/Transcriber PT/Days No Weekends Pathology Unit
Position Requirements:
Licensure/ Certification/Registration:
Hospital Fire Life Safety within 60 days of hire.
Education:
Able to show evidence of knowledge based application of clerical duties in pathology laboratory, including medical terminology in pathology background.
Experience:
Must have three years' experience in transcription working with word processing computers..
Special Qualifications:
Must be able to read, write, and speak English.

Strong computer skills required.

Must have an understanding of the billing requirements for pathology specimens sent to reference labs and to consultants.
Last Edited: 03/15/2018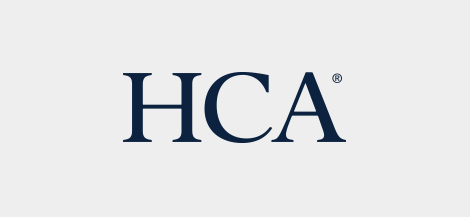 HCA is committed to the care and improvement of human life and strives to deliver high quality, cost effective healthcare in the communities we serve.
Learn more about HCA