SECRETARY EDUCATION DEPARTMENT PT
West Houston Medical Center - Houston - Houston, Texas
Job Code: 00417-88644
Part-time
No Weekends
West Houston Medical Center – Houston, TX
Department Secretary - Education Department

West Houston Medical Center has been offering exceptional care to the West Houston community for 30 years. With more than 1,200 members on our care team and 400 of the region's most talented doctors, we are able to provide nationally-recognized quality care.
Our hospital in Houston provides a wide range of services, several of which are nationally accredited or affiliated:
Bariatric/Weight Loss Surgery
Breast Center
Cancer Treatment
Cardiovascular Center
Diabetes Management
Ear, Nose and Throat
Emergency Medicine
Gastroenterology
Neurosciences
Orthopedics
Rehabilitation
Senior Care
Sleep Disorder Center
Women's Services
Wound Healing
West Houston Medical Center is currently looking for a Department Secretary for Education Department.
Responsibilities:
Performs clerical and receptionist duties and acts as a liaison between nursing staff, medical staff, visitors, and other departments.
Follows and adheres to all federal and state laws and regulations, as well as the HCA Code of Conduct and WHMC Performance standards and complete other activities as assigned.
Displays a positive attitude and a professional and courteous manner on a daily basis while performing job duties
Accepts constructive criticism and profits by translating it into positive action
Displays excellent customer service while on the unit assisting others
Maintains an environment conducive to open communication and cooperation through active listening and other effective communications
Serves as a role model to peers demonstrating desirable work habits by creating an atmosphere of pride in workmanship
Supports hospital mission, objectives, decisions, and policies.
Ability to read, write and speak English well.
Ability to spell non-technical words and do simple arithmetic correctly.
Knowledge of medical terminology.
Attends and participates in department meetings and facility meetings as indicated.
Keeps informed of various changes by attending in-services/training related to job duties.
Uses job knowledge and proficiency of skills to successfully assist in orientation of new employees.
Assist staff with troubleshooting Healthstream Online Learning.
Demonstrates competency in performance of job-related skills.
Assists with scheduling of classes and maintaining department calendar.
Maintains Healthstream assignments for facility.
Run reports for course completion as indicated.
Assist with preparing for new hire orientation, i.e. orientation binders, agendas, scheduling speakers.
Assist hospital employees with scheduling facility based certification training/skills check-off.
Assist with student program placements and document completion.
Ensures Affiliation Agreements and Liability Insurance is current for all active and approved student programs
Assist with preparing for student orientation, i.e. maintain orientation roster, attendance records and scheduling.
Qualifications:
Proficient in Microsoft Office applications and computer systems
Minimum two years secretarial experience
Associate Degree or higher, preferred.
Last Edited: 01/12/2018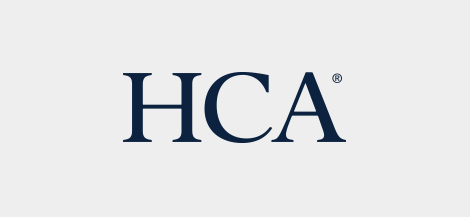 HCA is committed to the care and improvement of human life and strives to deliver high quality, cost effective healthcare in the communities we serve.
Learn more about HCA