Registered Nurse RN - Post Surgical Unit - PSU - NIGHTS
Henrico Doctors Hospital Forest - Richmond, Virginia
Job Code: 00448-41083
Full-time
Nights (rotating weekends)
Why We Like Working for Henrico Doctors Hospital:
HENRICO DOCTORS' HOSPITAL EARNS HONORS AS A TOP NURSE EMPLOYER IN VIRGINIA
Henrico Doctors' Hospital named to Nurse.org's Best Hospitals For Nurses to Work For in Virginia
RICHMOND, VA - January 16th, 2018 - Nurse.org , the web's leading career site for nurses, has recognized Henrico Doctors' Hospital as one of the top hospitals for nurses to work for in Virginia. Over the past two years, Nurse.org has collected 1,118 surveys of nurses from 107 hospitals in Virginia about their workplace satisfaction. The data from the reviews from Virginia state revealed that Henrico Doctors' Hospital has one of the highest levels of job satisfaction among its nurses.
Reviewers cited supportive coworkers, flexible scheduling, and competitive pay as the basis for the 4.0 star rating with 88% of the nurses surveyed recommending the hospital as an employer.
Nurse.org's Product Manager, Phillip Lee, congratulated Henrico Doctors' Hospital on this achievement saying, "We're excited to be able to recognize Henrico Doctors' Hospital for providing an excellent work environment for our nurses. Our survey data shows the hospital ranks in the top 2% in the state for nurse job satisfaction. By supporting nurses through an educational hospital where nurses can thrive and be successful, they are leaving a positive impact on their community."
Nurse.org provides a safe platform on which nurses leave honest workplace reviews. Completely anonymous, nurses share their opinions about culture, nurse-to-patient ratios, and other matters important to them.
Making the list of top hospitals shows the facility is focused on nurse satisfaction. Nurse recruitment -- a challenge today -- becomes easier when the hospital can demonstrate its commitment to nurses by pointing to an unbiased source.
The full rankings of the Best Hospitals in Virginia or Nurses is available to view at
To see all of the Henrico Doctors' Hospital reviews, see their facility page on Nurse.org.
Additional Information about our Unit:
12 private beds

Types of patients include transplant, trauma, surgery, critically ill, step down surgical unit etc.

Fast pace unit that is a great stepping-stone to critical care allowing a nurse graduate to develop foundational nursing skills, learn medications, task management, and develop critical thinking skills

This unit requires a nurse who can perform in a fast pace setting and quickly learn task prioritization and time management with the support of leadership
Meet one of the PSU team member:

SPECIFIC ELEMENTS AND ESSENTIAL FUNCTIONS*

*1 Conducts individualized patient assessment and provides appropriate interventions per policy, procedures and protocols.

*2 Analyze and prioritize pertinent data, communicates findings and documents information.

*3 Utilizes equipment and performs special procedures competently as related to unit Scope of Care.

*4 Performs appropriate treatments as ordered by physician

*5 Organizes and prioritizes nursing care for unit specific patient assignment.

*6 Administers all medications utilizing 8 rights to medication administration and knowledge of pharmacokinetics.

*7 Initiates and documents patient teaching and discharge planning in collaboration with multidisciplinary team members.

*8 Acquires and maintains current knowledge pertinent to nursing practice in department.

*9 Communicates effectively with all members of healthcare team utilizing verbal and written skills.

* THOSE SPECIFIC FUNCTIONS WITH AN (*) ARE ESSENTIAL FUNCTIONS CONSIDERED NECESSARY TO ACCOMPLISH THIS JOB.

EXPERIENCE

Required - Current Virginia license or license pending results of State Board.

Preferred - One year experience in area of clinical expertise of which applying.

EDUCATION

Required - Graduate of accredited School of Nursing with current license as a Registered Professional Nurse in the State of Virginia.

Preferred - BSN degree or currently enrolled in BSN Program

Last Edited: 02/13/2018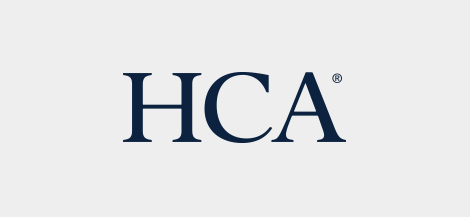 HCA is committed to the care and improvement of human life and strives to deliver high quality, cost effective healthcare in the communities we serve.
Learn more about HCA