Registered Nurse (RN) Emergency Room
North Florida Regional Medical Center - Gainesville, Florida
Job Code: 00039-12860
Full-time
Nights (rotating weekends)
North Florida Regional (NFRMC) is a 432-bed, full-service medical and surgical acute care center serving North Central Florida and offering comprehensive
cardiovascular care
,
oncology
,
orthopedics
,
neurosciences
,
minimally-invasive laparoscopic and robotic surgery
,
weight loss surgery and treatment
,
women's health
and
wound therapy
, among other services. A proven leader, NFRMC is fully accredited, is certified as a Primary Stroke Center and a Quality Top Performer by The Joint Commission in four consecutive years, is an accredited Chest Pain Center, is designated as a Blue Distinction™ Center for Knee and Hip Replacement, Spine Surgery and Bariatric Surgery and recognized by U.S.News & World Report for its High-Performing Gynecology Program in 2010.
North Florida Regional Medical Center (NFRMC) Emergency Room is a fast paced, high volume, high acuity department. The main department consist of 27 beds, with 3 resuscitation rooms. Care Path is our low acuity area with 11 rooms and a dedicated Pediatric Emergency Department.
Our emergency department provides an intense and demanding work environment. The staff is made up of the highest quality nurses, paramedics, nurse techs, mid-levels, and physicians. Always striving to excel, the staff push each other to provide the best evidence based comprehensive care possible for our patients and their families.
The leadership of the department is very engaged and is continuously connecting with staff to ensure that their needs and concerns are addressed. Work- life balance is a strong point for the department leadership. Continuing education and the understanding for the need to be a lifelong learner is fostered by the departments dedicated, enthusiastic, and high energy educator.
The culture of accountability and professionalism helps bring this team closer together creating an unmatched place for you to call your forever work home.
EDUCATION REQUIRED AND/OR PREFERRED:
· Associate Degree, Diploma in Nursing, or BSN required
LICENSURE/CERTIFICATION:
· State of Florida RN License required
· BLS – AHA Healthcare Provider
· ACLS
EXPERIENCE REQUIRED OR PREFERRED:
· 1-3 Years Acute care experience preferred
SKILLS, KNOWLEDGE, AND ABILITIES:
· Reads and writes Basic English with the basic skills necessary to transcribe physician's orders
· Knowledge of universal precautions
· Ability to listen, empathize and respond to patient, family, internal and external partners needs
· Basic computer skills
· Basic arrhythmia test recognition – have upon hire or within 30 days of hire with a 90% passing score
Last Edited: 02/15/2018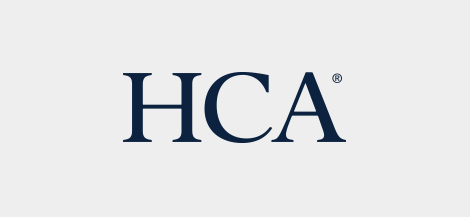 HCA is committed to the care and improvement of human life and strives to deliver high quality, cost effective healthcare in the communities we serve.
Learn more about HCA