Registered Nurse (RN) / Eating Disorders / Behavioral Health / Per Diem / Varied Hours as Needed
Parkland Medical Center - Derry - Derry, New Hampshire
Job Code: 00636-4278
PRN/Per Diem
PRN
Parkland Medical Center
Through our partnerships with The Lahey Hospital & Medical Center and the New England Heart Institute (NEHI), we bring specialized medicine by highly skilled physicians, innovative approaches to treatment and advanced technology to our communities. With convenient locations in Derry, Londonderry and Salem, we're proud to provide all the care you need close to home.
Job Title: RN Eating Disorders
Department: Occupational Health
PURPOSE
Responsible for assessing, planning, implementing, evaluating and documenting all aspects of patient care. He/she will work closely with all health care providers to facilitate and coordinate efficient, effective, quality health care. The individual must demonstrate knowledge of the principles of growth and development over the appropriate life span; possess the ability to assess data reflective of the patient's status and interpret the appropriate information needed to identify each patient's requirements relative to his or her age-specific needs; and, have the ability to provide care needed by the pertinent patient group(s). He/she will implement and/or comply with all the policies, procedures and standards of the unit, department and the institution.
JOB RELATIONSHIP
Reports to Department Clinical Manager. Supervises Psychiatric Technicians. As Charge Nurse, supervises other staff nurses assigned to shift. Actively collaborates with other units and program staff, physicians and members of other departments to facilitate provision of optimal patient care
QUALIFICATIONS
Education: Graduate of an Accredited Nursing Program
Licensure: Current Licensure as a Registered Nurse in NH or compact state.
Certifications: Basic Life Support for Healthcare Providers and Crisis Prevention Institute
Experience: One year experience in psychiatric nursing. Experience with Eating Disorder populations preferred
Last Edited: 01/12/2018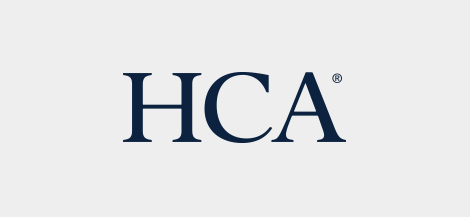 HCA is committed to the care and improvement of human life and strives to deliver high quality, cost effective healthcare in the communities we serve.
Learn more about HCA