Physician Assistant (PA)-Surgery (Orthopedics), Days No Weekends
North Austin Medical Center - Austin, Texas
Job Code: 08224-57957
Full-time
No Weekends
The expert practice of the Orthopedic Physician Assistant provides for the daily operations and maintenance of the Orthopedic program. This position is essential in coordinating Orthopedic services as part of an interdisciplinary team of caregivers. Operational responsibilities include the coordination of patient scheduling, comprehensive patient education, staff education, postoperative after care, outcome management, physician outreach and customer service, and revenue integrity.
Participates in providing patient specific care standards as directed, and follows service excellence standards to ensure high levels of patient satisfaction.
KNOWLEDGE, SKILLS AND ABILITIES:
Must maintain current knowledge of Orthopedic and how to work within a system to deliver multiple components of high level comprehensive care.
Ability to communicate effectively to provide patient and staff education in an organized and understandable manner.
Ability to organize, prioritize and manage time efficiently.
Ability to adapt quickly and positively to changes in work methods, information needs and restructuring in the delivery of health care services.
Must be able to demonstrate understanding of national patient safety initiatives by strict compliance to all safety protocols and procedures as required by both HCA and St. David's North Austin Medical Center. Conduct and interpersonal relationships contribute positively to the delivery of quality care and services, and to orderly operation of the department and the facility. Skills are maintained and enhanced through consultation with interdisciplinary team members, participation in planning activities, and attendance at in-service and continuing education programs. Ability to demonstrate complex clinical skills within the framework of the physician assistant education and guidelines. Advanced physical assessment and critical thinking skills required. Ability to listen, interact and communicate verbally and in writing.
Required: Comprehensive knowledge of surgical procedures, techniques, Standards of Care,
instrumentation, equipment, and supplies as they directly correlate to the specialty.
Preferred:
EDUCATION AND EXPERIENCE:
Required: Master's Degree and 2 years Physician Assistant experience.
Preferred: Orthopedic care in an acute care facility.
Master's Degree
Last Edited: 02/13/2018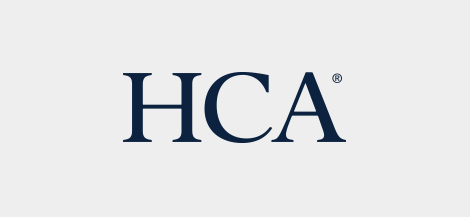 HCA is committed to the care and improvement of human life and strives to deliver high quality, cost effective healthcare in the communities we serve.
Learn more about HCA