Patient Representative Frisco West
CareNow - Frisco West (Main) - Frisco, Texas
Job Code: 24918-64057
Full-time
Mixed (rotating weekends)
The role of the Patient Representative includes responsibilities for all front office functions including patient relations, appointment scheduling, telephone duties, patient registration, insurance verification, handling medical records, filing, cashiering, and computer work.
The CareNow Urgent Care Clinic hours are Monday-Friday 8am-9pm, Saturdays 8am-8pm, and Sundays 8am-5pm. You must have the flexibility to work during those hours.
DUTIES INCLUDE BUT NOT LIMITED TO:
• Work at the reception desk, answer phones, greet and communicate with patients and providers.
• Scheduling, canceling, and rescheduling patient appointments.
• Checking in patients and properly documenting registration.
• Insurance verification and verification of patient demographics.
• Filing and retrieving all medical records/files.
• Collecting co-pays and cash from patients, getting authorization on credit cards.
• Entering charges, payments, and balancing the day in the computer.
The HCA Physician Services Group (PSG) is the physician and practice management solution for the Hospital Corporation of America (HCA). PSG operates more than 750 practices, Urgent Care Facilities, and partners with HCA's 165 hospitals to structure employed provider programs, professional service agreements, and joint ventures that offer the communities we serve high quality, cost effective care. We manage a collection of highly motivated and innovative leaders who are committed to excellence in every aspect of their career.
Potential Military Occupational Specialist matches include these Army MOS codes: 68A, 68B, 68D, 68F, 68G, 68H, 68J, 68K, 68L, 68M, 68N, 68Q, 68S, 68U, 68V, 68W, 68X, 68Y. Potential Air Force AFSC Codes: 4A0X1, 4A1X1, 4A2X1, 4H0X1, 4J0X1,4P0X1, 4J0X1,4V0X1.
Experience:
• Less than one year of experience is required, one to three years of experience is preferred.
• Proficiency using scheduling software as well as a patient tracking database is required
• Strong preference for prior experience in an Urgent Care or ER practice or setting
• Insurance Verification and Scheduling experience preferred.
#LI-KS1
INDRR
INDRR
#LI- KS1
Last Edited: 01/12/2018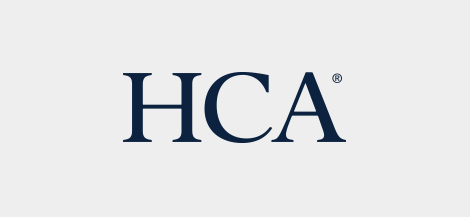 HCA is committed to the care and improvement of human life and strives to deliver high quality, cost effective healthcare in the communities we serve.
Learn more about HCA