Patient Experience Concierge at Medical City Frisco
Medical City Frisco - Frisco, Texas
Job Code: 08950-145342
Part-time
No Weekends
Do you believe you have a knack for making people feel welcome in a new environment? Are you interested in furthering your career in healthcare and patient access? Realize your leadership potential in our registration department as a Patience Experience Concierge and apply today!
Parallon's Mission:
We serve and enable those who care for and improve human life in their communities.
Parallon, a division of HCA, is an industry-leading provider of patient financial and revenue cycle services to acute care providers across the United States. We are dedicated to our values and passionate about finding future leaders for our fast-growing divisions in the Dallas/Fort Worth area. Although we are the largest healthcare provider in the world and experts and leaders in revenue cycle services, we maintain a people-first culture and sense of community.
As a Patient Experience Concierge, you would be responsible for greeting and navigating patients and guests in the registration lobby. While still completing patient access duties such as checking patients in, you would also be the person who would navigate patients and guests flow through registration areas to ensure overall positive customer experience.
The Patient Experience Concierge position requires that an individual is on their feet all day carrying a tablet device weighing 3 – 5 lbs.
Duties include, but are not limited to:
Welcome patient and family members in a professional manner. Contact the nursing staff for emergency medical needs and answer patient and visitor questions
Assist with check in process; monitor patient registration tracker
Perform lobby rounding to ensure patients are kept aware of their wait time expectations
Knowledge, Skills & Abilities
Communication – communicates clearly and concisely, verbally and in writing
Customer Orientation – establishes and maintains long-term customer relationships, building trust and respect by constantly meeting and exceeding expectations
Interpersonal Skills – able to work effectively with other employees, patients and external parties
PC Skills – demonstrates proficiency in PC applications as required
Policies & Procedures – demonstrates knowledge and understanding of organizational policies, procedures and systems
Basic Skills – able to perform basic mathematical calculations, balance and reconcile figures, punctuate properly, spell correctly and transcribe accurately
Education
High school diploma or GED required
Hospitality degree preferred
Experience
A minimum of 3-5 years patient access, hotel, restaurant, retail, or customer service experience preferred
Previous patient access experience preferred
Certificates/License - N/A
At Parallon, every employee is a valued member of our organization. You can expect to receive competitive salary, ongoing professional development, comprehensive benefits package, performance bonuses and more!
Check us out or follow us on LinkedIn at https://www.linkedin.com/company/parallon-business-solutions
Last Edited: 02/13/2018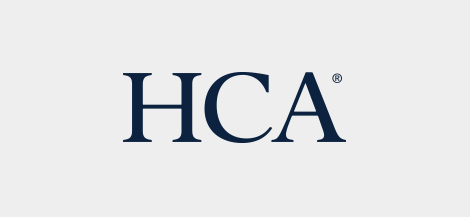 HCA is committed to the care and improvement of human life and strives to deliver high quality, cost effective healthcare in the communities we serve.
Learn more about HCA