Job Code: 27826-68046
PRN/Per Diem
No Weekends
HCA has been recognized as a World's Most Admired Company in the Health Care Medical Facilities Industry by Fortune Magazine. The Ambulatory Surgery Division of HCA operates and jointly owns with physicians 130+ surgery centers across the United States. Our cases are performed Monday-Friday which means NO nights, NO weekends, or On-call will be required. The size of our surgery centers naturally creates a culture where everyone knows one another with a shared focus on providing the best possible experience for those that we serve. We are currently in search of additional members to join our team!
We value you and your future. We provide multiple health insurance plan options, tuition reimbursement, and many more programs to cover a wide variety of today's life and family needs. In addition to your salary and health insurance benefits, HCA provides a matching 401k as well as an Employee Stock Purchase Plan (ESPP). Members of HCA receive consumer discounts on cell phones, hotels, rental cars, and many others. Interviews are being set immediately, you are encouraged to apply today!
GENERAL SUMMARY OF DUTIES: Under the direction of a Registered Nurse, the Patient Care Tech contributes to the company by assisting with the provision of safe and effective patient care. The Patient Care Tech transports patients to and from the operation room, maintains cleanliness of operating room, assists with operation room turnover, sterile processing, inventory, and supply maintenance.
OPERATIONAL DUTIES INCLUDE BUT ARE NOT LIMITED TO:
Assist in the transfer, positioning, and transport of patients.
Assists with turning over operating rooms between cases

Cleans rooms between cases (e.g., dusts shelves and countertops, removes linens and places in bag for daily pickup, removes garbage from operating room and recovery room)

Performs terminal cleaning of surgical area.
Maintains sufficient supply levels and orderliness of all equipment and supplies:

Familiar with location of equipment and supplies
Assist with restocking and ordering of supplies.
Distributes clean linen and scrubs to all appropriate areas
Stocks scrub brushes, antimicrobial hand washing solution, and surgical supplies
Keeps caps, masks, and shoe covers stocked
Keeps the warmer stocked with blankets (as applicable)
Keeps scrub sinks clean and free of debris
Adequate supply of paper towels, toilet paper, and soap for all bathrooms and sink areas.

Assists patients with urinals, bedpans, and emesis basins
Performs general delivery service for the facility that (may include transporting specimens) and runs errands as needed
Keeps kitchen clean
Assist with keeping waiting areas, lobbies, utility rooms, and patient care areas safe and clean for patients, visitors, and staff.
Keeps hallway free of clutter
Checks/empties sharps containers throughout facility
Cleans and remakes stretchers/OR tables.
Assist in monitoring and recording in environmental and equipment log.
Answers phones.
Assist with computer data entry as needed.
Uses equipment in safe and effective manner; reporting repairs to appropriate person.
Competent and responsible in prevention of contamination and transfer of infection.
Assist in sterile processing, as needed.
Reduces hazards/risks, prevents accidents/injuries and maintains safe conditions in workplace.
EDUCATION: Must meet basic reading, writing, and comprehension requirements
EXPERIENCE: One year patient care assistant, nursing assistant, or environmental services experience in a healthcare setting (preferred).
CERTIFICATION/LICENSE: Nursing Assistant Certification or EMT Certification. Valid BCLS Certification upon employment***online certification not acceptable.
Technical Diploma
Last Edited: 12/09/2017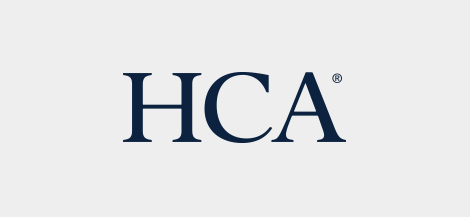 HCA is committed to the care and improvement of human life and strives to deliver high quality, cost effective healthcare in the communities we serve.
Learn more about HCA
​