Nurse Manager / Educator, Perinatal
Cartersville Medical Center-Cartersville - Cartersville, Georgia
Job Code: 08625-6764
Full-time
No Weekends
For more than 25 years, Cartersville Medical Center has provided high-quality medical care to women in Northwest Georgia. We offer education and support programs that specifically serve women and the health issues they face. From regular gynecology visits to prenatal care to menopause management, we're here for every stage of your life.
Our care team accommodates the entire birthing process from labor and delivery to recovery and postpartum care. If you require gynecological surgery, our surgical team can help with a full range of procedures and 24-hour anesthesia coverage. To keep you healthy, our Outpatient Imaging Services focuses on diagnosing you early with regular mammograms, ultrasounds, bone density scans and much more.
Take a moment to watch Jan's story! What a testimony it is to Cartersville and the staff!
Nestled among beautiful mountains, the Etowah River, and Lake Allatoona, charming Cartersville, Georgia is the perfect place to call home and only minutes from vibrant Metro Atlanta. Home to Cartersville Medical Center, a growing 119-bed acute care hospital and regional cancer center, you'll love the family-oriented, patient-centered work environment with Healthgrades five-star rated service lines. Explore the history-rich Smithsonian affiliated museums; shop the unique downtown boutiques; play at Lakepoint Sports Complex; float the river in a kayak, canoe or tube; and enjoy the many community events and festivals year-round. Education options include top rated schools with championship athletic programs and Georgia Highlands College, a two-year institution of the University System of Georgia. Live, work and play in Cartersville, while being minutes away from Atlanta and Chattanooga. Visit the metro areas, then come home to Cartersville.
As an employee of Cartersville, you're entitled to a variety of valuable benefits including medical, dental and vision coverage tailored to your needs. Below is a taste of just some of the extras that come with employment at Cartersville Medical Center.
Tuition reimbursement
Professional certification bonus
Competitive retirement plan
Short and Long Term Disability
Flexible Spending Accounts
Employee and Dependent Life Insurance
Employee Wellness Program
Employee Assistance Program
Auto and Homeowners Discount Programs
POSITION SUMMARY
The Perinatal Manager/Educator for the Women and Children's Service Line works in conjunction with other clinical educators and Director of Staff Development to assess needs, develop, coordinate and implement education on an on-going basis consistent with QI, Infection Control, Safety and Human Resources. This educator maintains and promotes continued staff competency in the provision of patient care to the infant, pediatric, adolescent, and adult patient population. The Perinatal Manager/Educator implements educational programs (to include orientation) based on current AWHONN, NRP, AORN, and ASPAN guidelines and standards of care and practice. Promotes and maintains patient safety standards. Utilizes effective communication skills and interacts with others in a courteous, professional manner. Participates on committees and maintains activities of the department for trends that identify needs for improvement. The Perinatal Mangaer/Educator demonstrates daily use of analytical decision-making skills and participates in Performance Improvement activities and hospital committees to assure continuous Quality Improvement to include regulatory readiness. Utilizes innovative and cost-effective approaches in education. Maintains cultural and diversity awareness when dealing with patients, visitors, co-workers, and all other customers. Proactive in supporting respectful communication by smiling and making good eye contact. Serves as a positive role model and exhibits behaviors to support/enhance customer service and team building. Fulfills departmental responsibilities with the long-range plan, mission, vision and values of CMC.
The Perinatal Manager/Educator performs managerial duties above and beyond the scope of the direct patient care RN. The RN Manage/Educator is expected to perform direct patient care RN functions as necessary, including assessing, planning, and evaluating the care of patients when needed. The Perinatal Manager/Educator is expected to help on the unit and outpatient services with admissions, discharges, and administration of routine medications when the direct care staff needs assistance. Other responsibilities include daily walking rounds on the units to assess for patient satisfaction, cleanliness, and safety concerns. The RN Manager/Educator is to serve as a liaison between the direct care staff and the Director. Must participate in Performance Improvement activities to assure continuous Quality Improvement. Must maintain cultural and diversity awareness when dealing with patients, visitors, co-workers, and all other customers. The Manager/Educator must promote a supportive, teamwork-oriented environment and maintain all safety standards. The manager/educator completes the Perinatal Medical Records audits, NPSG audits and Core measure Audits. The Manager/Educator also participates in Performance Improvement.
Graduate of an accredited School of Nursing
Current Georgia RN license
Bachelor's Degree required
Master's Degree preferred.
Basic Healthcare Provider (BLS) and ACLS certification required within 90 days of hire or promotion.
STABLE and NRP certification required.
AWHONN Infant Fetal Monitoring certification preferred.
Lactation Counselor certification is preferred.
Previous 5 years nursing experience, at least 3 years progressive leadership or teaching (educator, preceptor, mentor) experience preferred.
Last Edited: 02/13/2018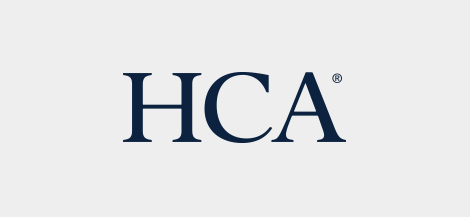 HCA is committed to the care and improvement of human life and strives to deliver high quality, cost effective healthcare in the communities we serve.
Learn more about HCA