New Graduate StaRN Nurse Residency Program Memorial Health Savannah
Memorial Med Center Savannah - Savannah, Georgia
Job Code: 26960-072018StaRN

Full-time

Memorial Health Savannah is a 612-bed hospital located in Savannah, Georgia. We opened our doors in 1955 and have evolved into the most advanced healthcare provider in the region. We are a regional referral center for heart care, cancer care, trauma care, children's care, high-risk pregnancies, and high-risk newborn care. Our hospital includes the region's only Level 1 Trauma Center, the region's only children's hospital, and the Savannah campus of Mercer University School of Medicine.

Memorial Health Savannah serves 35 counties across southeast Georgia and southern South Carolina.





We invite new graduates to apply for our StarRN New Graduate Program!




Specialty Training Apprenticeship for Registered Nurses = STARN




This is a 12-14 week PAID program starting July 2018 featuring didactic and clinical training, as well as a 1:1 Preceptorship. It allows new graduates to obtain acute care nursing experience through an intensive internship program, then transition to staff roles within Memorial Health Savannah. During the program you will be considered a HCA HealthTrust employee. At completion of the program you will transfer to Memorial Health Savannah and your time in the StarRN Program will count towards your eligibility period for benefits when hired Full Time as an Registered Nurse with the Hospital.




This Co-Hort will fill a combination of Medical/Surgical, Telemetry, and Critical Care positions.

Program acceptance requires a minimum two (2) year, full-time commitment to the hospital. If a nurse chooses to leave the facility before the 2 year commitment is fulfilled, they may be required to meet a monetary responsibility.




Part 1: StaRN Training – First 5 to 7 Weeks:
Instructor-led classroom training
Paid training – all nurses will be paid at the new graduate RN hourly rates
State-of-the-art simulation including comprehensive debriefs
Self-directed / on-line learning
BLS/ACLS Certification
NIH Stroke Scale Certification
CPI Certification
PALS, ENPC & TNCC Certifications (ED residents only)
Meditech Training and Validation
The schedule is typically Monday-Friday, with 40 hour work weeks (8 hour days)
Part 2: StaRN Clinical Preceptorship – Next 6 to 7 Weeks
Conducted at the hospital
Paid training – all nurses will be paid at the new graduate RN hourly rates during preceptorship (union facilities may differ)
You will be assigned a preceptor specifically for you; to train you and get you acclimated to your role
Regular development meetings between the resident, their preceptor and their Director
Customized Coaching/Onboarding report for clinical preceptorship
The schedule is typically three (3) 12 hour shifts at the hospital
Part 3: HCA Residency Program – Remainder of your 1st year
Upon successful completion of the StaRN Program, residents will transition to their full-time roles at the hospital
Nurse Residents continue professional development through routine interactions with a mentor (meet at least once a month)
Attend a monthly residency seminar
Complete an evidence-based capstone project
Attend graduation
Key values to the candidates:
Access to AACN Essentials of Critical Care Core Curriculum
Free Access to Lippincott Nursing Procedures and Skills during and after program completion
BLS & ACLS Certification
NIH Stroke Scale Certification
CPI Certification
Meditech Training and Validation
Customized Coaching/Onboarding report for clinical preceptorship
Over 60 hours of high-fidelity simulation
Benefit eligible after successful completion of the program - No additional waiting period!
Requirements:

Graduate of an accredited Nursing School, within past 1 year is preferred
State of Florida NCLEX test date (if you are not already licensed)
Must have an active State of Florida Registered Nurse (RN) license at the start of the program
Self-motivated and strong communication skills are required
Previous medical or service industry experience is strongly preferred

Attendance is imperative throughout the StaRN Training Program
Last Edited: 03/09/2018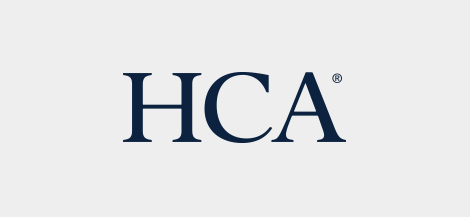 HCA is committed to the care and improvement of human life and strives to deliver high quality, cost effective healthcare in the communities we serve.
Learn more about HCA