Medical Assistant - Non-Certified Technician
MSO � Neuro Texas - Austin, Texas
Job Code: 20822-64300
Full-time
No Weekends
The HCA Physician Services Group (PSG) is the physician solution for the Hospital Corporation of America. PSG makes it easier for physicians to practice medicine by reducing the burdens of managing an independent practice and infusing the best clinical and operational standards in every office. With 13,000 employees that work in more than 790 practices across 21 states, PSG is leading the way by delivering high quality, cost effective health care in communities across the country.
We offer an excellent benefits package, competitive salary and growth opportunities. Join our team and share your skills and talents with the nation's largest private provider of healthcare services.

This position is responsible for day-to-day patient care. Provide timely flow of office patients. Assist in the delivery of patient care under the direction of physician. This position does not require a license or certification.

DUTIES INCLUDE BUT ARE NOT LIMITED TO:
·Performs timely procedures for subsequent evaluation and treatment by attending physician
·Performs necessary quality control procedures to ensure quality exams are performed
·Maintains patient comfort and adheres to proper safety procedures
·Contributes to the teamwork, philosophy of the department/office
·Adheres to and practices appropriate infection control policies and procedures
·Assists with patient follow up and care
·Prepares exam rooms with needed equipment, supplies, and patient education materials
·Assists in maintaining budgeted supply expense
·Perform other duties as required
·Maintains patient confidentiality
·Must read and understand and adhere to all Physician Services policies and procedures
·Practice and adhere to the Code of Conduct and Mission and Values statements
EXPERIENCE
This position requires the following minimal requirements:
•Minimum one year of experience as a non-certified tech. Experience in an orthopedic practice setting preferred.
•Minimum one year of experience as a medical assistant in a back office practice setting.


KNOWLEDGE, SKILLS & ABILITIES
This position requires the following minimal requirements:
·The ability to execute job duties to achieve optimal productivity and efficiency
·The ability to ensure the accuracy and completeness of work performed
·The ability to maintain a clean organized work area
·The ability to follow established procedures in performing job functions
·The ability to demonstrate a thorough knowledge and understanding of policies and procedures in performing job duties
·The ability to interact and communicate with fellow employees in a way that promotes teamwork and a productive working environment.
·The ability to perform duties in an independent manner
·The ability to assume the responsibility for on-going professional development
None
Last Edited: 02/13/2018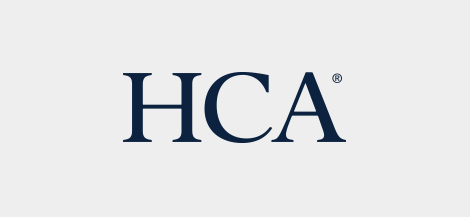 HCA is committed to the care and improvement of human life and strives to deliver high quality, cost effective healthcare in the communities we serve.
Learn more about HCA