Marketing Operations & Program Manager - Part-time Temporary
PatientKeeper - Waltham, Massachusetts
Job Code: 9876-16PK
Part-time
PatientKeeper, a leading provider of healthcare applications for physicians, is now part of HCA, the largest provider of healthcare services in the U.S. Our current applications make it easier for physicians to place orders, reconcile medications, document encounters, and record charges, using popular computing and mobile devices, activities that are critical to improving patient care and clinical outcomes.
Responsibilities:
The PatientKeeper marketing team requires part-time, temporary (~ 20 hours per week) support to cover a team member who will be on maternity leave.
The primary needs for this temporary role are focused on marketing automation and include:
· Overseeing our marketing automation software, Marketo, to produce an ongoing stream of:
1. targeted emails and supporting landing pages
2. associated analytics to better understand the effectiveness of marketing programs, messages and offers
3. customized landing pages for specific sales prospects
· Management and stewardship of all leads and prospect lists within Salesforce
· Care and feeding of our social media channels
· General support for all marketing programs and events, including support for our telemarketing vendor
· Assistance in helping the organization maximize the value of our investments in marketing technology most notably: Marketo, Salesforce.com and Vidyard
· Continue stewardship and reporting on our Google PPC investment
· Creation of a monthly comparative analysis of our website traffic via Google analytics
Bonus or potential expanded duties to include:
· Product marketing support for our Revenue Cycle Solutions Sales Team
o Competitive intelligence gathering and reporting
o Data collection and market segmentation
§ Identifying key targets to support sales and marketing efforts from sources including: HIMSS Analytics and Definitive Healthcare
§ Helping to identify new list sources for potential purchase
· Help support our Customer installed base to improve retention and overall satisfaction
o Provide supporting materials to customers preparing for PatientKeeper go lives
o Supporting our CSM organization with marketing materials
o Pulling lists for analyst firm KLAS to leverage in customer out-reach/surveys
o Support for upcoming C4 customer user conference, October 26-28.
· General sales support
· Proofreading skills
· Deep expertise in Marketo that will help us expand our current, limited usage of the various functionality offered in the application.
Required Experience:
Creation of HTML emails and landing pages within Marketo
Audience segmentation, list building and lead nurturing
Proficiency with Salesforce.com, specifically in pulling lists and adding leads
Google AdWords and Google Analytics
Good interpersonal and communication skills, including attention to detail
Last Edited: 02/13/2018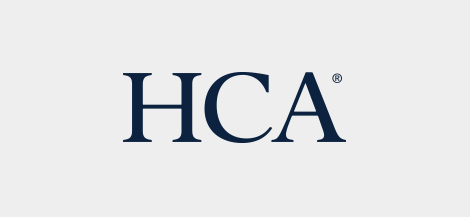 HCA is committed to the care and improvement of human life and strives to deliver high quality, cost effective healthcare in the communities we serve.
Learn more about HCA