Manager - Critical Care/ICU
Regional Medical Center of San Jose - San Jose, California
Job Code: 08385-19121
Full-time
No Weekends
Regional Medical Center of San Jose
Regional Medical Center of San Jose is a 247 bed hospital with a Level II Trauma Center. The hospital provides a host of technologically-advanced services including Cardiovascular, Neuro, Orthopedic, Bariatric and General Surgery, Interventional Pulmonology, along with multi-organ Cancer Care, and services for Women and Children.
Regional holds Joint Commission advanced certification as a Comprehensive Stroke Center and a Get with the Guidelines- Stroke Gold Plus Performance Achievement Award from the American Heart Association/American Stroke Association. It is a certified Chest Pain Center, county-designated STEMI (heart attack) Receiving Center, ACoS accredited Community Cancer Center, designated Lung Cancer Screening Center, a member of Extracorporeal Life Support Organization (ECMO) and is certified by The Joint Commission in Sepsis care. Regional is a recipient of Healthgrades 2015 Distinguished Hospital Award for Clinical Excellence. The hospital has also been recognized by U.S. News and World Report and The Joint Commission as a top performing hospital.
POSITION SUMMARY:
Manages the daily operations and staff functions on the ICU, overseeing the ICU patients' continuum of care from entry to discharge to ensure all patient care needs are being meet. Primary patient population served include those admitted for acute neurological incidents, acute respiratory failure, MI, acute GI bleed, electrolyte imbalance, trauma, and patients post drug overdose; the patient population ranges in age from older adolescent to geriatric (14-99). The manager assists in developing objectives, policies, and procedures which support the mission, vision and values of the hospital. Promotes participation in patient/family teaching and provides leadership by working cooperatively with members of the health care team to maintain standards for professional nursing practice in the clinical setting. Participates in organizational and unit based quality improvement activities, ensures compliance with accreditation/licensure requirements. He/She role models leadership development, policy development, and decision-making among staff. The ICU manager also provides continued guidance and direction to new employees and provides input on standards of care, supplies and equipment to nursing director. The position works collaboratively with medical staff, other departments, departmental staff, and serves in a leadership role
#LI-FW
LICENSE/CERTIFICATION REQUIREMENTS:
Minimum: Current CA RN License, BLS, ACLS,
Preferred: CCRN, TNCC
EXPERIENCE REQUIREMENTS:
Minimum: 5 years experience in a cardiovascular, trauma, or neurosurgical ICU (or related unit). Demonstrated progressive leadership or clinical ladder roles/positions.
Preferred: 3-5 years managerial or supervisory experience. Five years ICU nursing with emphasis on trauma, neurosurgical, or cardiovascular care.
EDUCATION REQUIREMENTS:
Minimum: Graduate of accredited Nursing program. BSN or related degree.
Preferred: MSN or related degree
Last Edited: 02/13/2018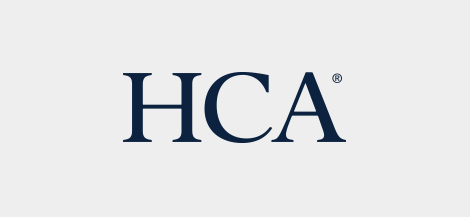 HCA is committed to the care and improvement of human life and strives to deliver high quality, cost effective healthcare in the communities we serve.
Learn more about HCA