House Supervisor
Specialty Hospital - Jacksonville, Florida
Job Code: 02524-13299
Full-time
No Weekends
Specialty Hospital is a long-term acute care hospital (LTACH) specializing in the treatment of seriously ill, medically complex patients that require hospitalization for longer periods of time, with an average stay of 3-4 weeks. This provides necessary time to focus on a patient's recovery to their fullest potential, and is one of the factors that distinguish Specialty Hospital from short acute care hospitals. This fully-licensed and accredited hospital is the only one of its kind in Jacksonville, and one of approximately 460 such hospitals nationwide. Specialty Hospital offers specialized, interdisciplinary, compassionate programs in a medical environment that integrates healing and recovery through four main programs of excellence: Cardiopulmonary Program - ventilator and/or tracheostomy weaning and complications of chronic lung disease; Wound Management Program - decubitus, circulatory, and diabetic ulcers, and non-healing surgical wounds; Infectious Disease Program - treatment of multiple infectious disease processes; and Complex Medical/Rehabilitative Program – provide intensive medical management.
Summary of Position Goals and Duties:
The House Supervisor creates a common vision to facilitate continuous quality improvement in the delivery of patient care in support of the organization's mission and vision. The House Supervisor assumes the role as a leader in planning, organizing, coaching and facilitating his/her shift functions and staff to assure quality service for the assigned shift. The House Supervisor is responsible for meeting TJC standards, complying with the organization's policies and procedures, for managing supplies and equipment on his/her shift, for promoting teamwork with physicians and all healthcare providers, for promoting internal and external customer satisfaction and for appropriate resource management.
EDUCATION:
Graduation from an accredited school of Nursing is required
At least an Associate Degree in Nursing is required, Bachelor Degree in Nursing is preferred
LICENSE/CERTIFICATION:
An active state of Florida issued Registered Nurse (RN) license in required
A current American Heart Association Basic Life Support (BLS) is required
A current American Heart Association Advanced Cardiac Life Support (ACLS) is required - ETLA is also required
EXPERIENCE:
3 years of clinical experience and demonstrated expertise in the care of patients with acute and critical nursing needs is required
1 year charge/supervisory experience is preferred
SHIFT:
Typically 12 Hour Shifts
Will need to be flexible to cover other House Supervisors when they are out
Last Edited: 02/13/2018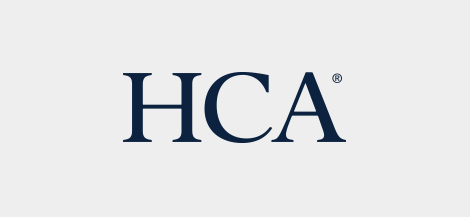 HCA is committed to the care and improvement of human life and strives to deliver high quality, cost effective healthcare in the communities we serve.
Learn more about HCA