Emergency Room Nurse Level 1 Trauma Generous Relocation Bonus
Swedish Medical Center - Englewood, Colorado
Job Code: 03167-66484
Full-time
Nights (rotating weekends)
$10,000.00 Bonus to help you move to Denver
Job Title : .Registered Nurse Emergency Department
.Hospital : Swedish Medical Center , Englewood , CO . Level 1 Trauma Center and Lateran Award Winner
. Required : Must have a current Colorado Registered Nurse License. Current BLS, ACLS certification through the AHA. TNCC and PALS .
Required : For out of state applicants, after a successful video interview candidate will be invited visit on-site for a 3 to 4 hour shadow shift .

OUR EMERGENCY SERVICE LINES:
• Level 1 Trauma Center
• Neurosciences, Stroke
• Severe Sepsis and Septic Shock
• Cardiac Services
• Cancer Treatment Center
• Advanced Radiology
• Women and Children's Services
• Colorado's only Burn Center at Level One Trauma Center
• Pediatric ER staffed with Pediatric ER nurses and board certified pediatricians
• Comprehensive Stroke Center
• Joint Commission Accredited CAD, CHF and CABG
• ER float pool

*L1-BL1

WHY CHOOSE TO JOIN THE SWEDISH TEAM?
• One of only four ERs nationwide to earn the Lantern Award in 2015 which honors emergency departments that exemplify exceptional practice and innovative performance
• Resources provided to encourage advanced certifications, including study materials, review courses and pay compensation
• Opportunities for advancement and leadership within the department and hospital
• Clinical Nurse Coordinator model allows for collaborative decision making and nurse
led initiatives
• Telemedicine program to help physicians in remote or distant hospitals quickly transfer patients with stroke and traumatic injuries to the Swedish ER for continued treatment
• ER Techs (EMT B with IV certification)
• New state-of- the-art cardiac monitors in every exam room
• Has two freestanding ER's in the Denver area (SouthWest ER and Belmar E


The Emergency Department RN provides direct nursing care in accordance with established policies, procedures and protocols of the healthcare organization. The tasks and responsibilities include:
Assesses, plans and evaluates patient care needs.
Prioritizes patient care based on acuity level and available resources.
Carries out physician orders.
Assists physician during examination, treatment and procedures.
Administers prescribed medications, changes dressings, cleans wounds, monitors vital signs.
Serves as the primary coordinator of all disciplines for well coordinated patient care.
Position Requirements:
Licensure/Certification/Registration:
Required : Must have a current Colorado Registered Nurse License.

Required : Current BLS, ACLS certification, through the AHA .TNCC and PALS.
Education:
Graduate of a certified School of Nursing.
Experience:
Able to articulate and demonstrate appropriate nursing theory and practice. Experience
requirements are specific to positions and departments as appropriate. Minimum of 1 year Critical Care or Emergency Department experience required.
Knowledge/Skills/Abilities:
Demonstrates good organizational skills. Provides safe and appropriate patient care within the Values & Standards of Nursing Practice at SMC. Displays appropriate judgment and problem solving skills. Communicates positively and professionally with all internal and external customers.

Degree of Supervision Required:
Under supervision of Director/Designee.

Orientation Period:
Based on experience and continuous assessment of progress by Director. Orientation includes formal nursing education department orientation, minimum of 2-4 days during first 2 weeks of employment.




Last Edited: 01/13/2018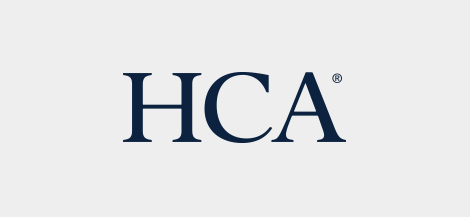 HCA is committed to the care and improvement of human life and strives to deliver high quality, cost effective healthcare in the communities we serve.
Learn more about HCA