Echo/Vascular Technologist PRN
West Houston Medical Center - Houston - Houston, Texas
Job Code: 00417-89586
PRN/Per Diem
PRN
West Houston Medical Center – Houston, TX
An HCA Affiliated Hospital
Echovascular Technologist – Vascular Lab.
West Houston Medical Center has been offering exceptional care to the West Houston community for 30 years. With more than 1,200 members on our care team and 400 of the region's most talented doctors, we are able to provide nationally recognized quality care.
For more than three years, we have achieved 100 percent compliance with CMS acute myocardial infarction requirement times. This means patients who arrive at our hospital in cardiac arrest receive full cardiovascular cath lab (CCL) care with a door-to-balloon time of less than 90 minutes.
Our Cardiovascular lab is equipped to perform several diagnostic ultrasound examiniations including:
Adult and Pediatric Echocardiography exams (with and without 3D)
Contrast Echocardiography
Transesophageal Echocardiography exams (with and without 3D)
Carotid Duplex exams
Upper and Lower extremity Venous duplex exams
Upper and Lower extremity Arterial Dopplers with segmental pressure exams
Upper and Lower extremity Vein Mapping exams
West Houston Medical Center is currently looking for an Echovascular Technologist – Vascular Lab.
RESPONSIBILITIES:
Under the general supervision of the Director of Cardiovascular Services the Echovascular Technologist is responsible for the provision of echovascular services to the patients in accordance with physicians' orders and hospital standards. The Echovascular Technologist provides for patient safety and high quality testing. Effective communication and interpersonal skills are required to interact with patient, physicians, visitors, and other staff members. Rapidly changing work demands require an ability to handle high stress environments.
QUALIFICATIONS:
Graduate of an accredited school of ultrasound or equivalent.
Previous experience (6 months-1yr) in provision of Echovascular services in a clinic or hospital environment is preferred.
Certification in echovascular ultrasound.
RVT/RVS (Vascular) or RCS/RDCS (Echo)registry required.
Current verification of competency in Cardiopulmonary Resuscitation (CPR) to include pediatric resuscitation.
Come make a difference - Apply Online Now!
Echo Vasc Tech, Vascular, Sonographer, Ultrasound Technologist, Cardiac Sonographer, Echo Cardiography Technologist, Vascular Technologist, Registered Cardiac Sonographer, Registered Diagnostic Cardiac Sonographer, Registered Vascular Specialist, Registered Vascular Sonographer
Last Edited: 02/17/2018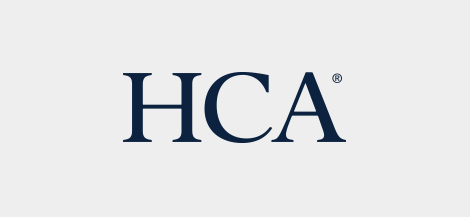 HCA is committed to the care and improvement of human life and strives to deliver high quality, cost effective healthcare in the communities we serve.
Learn more about HCA