Division VP, Nursing Operations
South Altantic Division Office - Charleston, South Carolina
Job Code: 00062-19149
Full-time
No Weekends
The South Atlantic Division of HCA is headquartered in Charleston, South Carolina. The 11 health system network features over 1,500 beds in facilities in Georgia, South Carolina and Florida. The facilities in the health system offer premier health care with a variety of services and specialty practices.
Grand Strand Regional Medical Center, Trident Health System, Summerville Medical Center, Memorial Hospital of Jacksonville, Orange Park Medical Center, Specialty Hospital of Jacksonville, Doctors Hospital, Coliseum Medical Center, Fairview Park and Memorial Satilla, offer a full-range of diagnostic, therapeutic, emergency and surgical services. The South Atlantic Division integrates innovative, state-of-the-art technologies, such as CyberKnife, with fully developed departments specializing in oncology, orthopedics, cardiology, neuroscience, women's health, gerontology, bariatric surgery and emergency room services.
We are searching for a new Division Vice President of Nursing Operations to be based our of our Division offices in Charleston, SC, and responsible for ensuring efficient and effective deployment of nursing initiatives and processes and acting as key interface for cross-functional initiatives and responsibilities (e.g., staffing and scheduling, recruiting, etc.) across the Division.
Major Responsibilities:
Strategy
| | |
| --- | --- |
| · | Develop a division framework and strategy to prioritize, delegate, and execute initiatives that align with the enterprise strategy for nursing operations |
| · | Provide feedback to corporate and division on cross-functional initiative progress (e.g., recruiting, staffing and scheduling, etc.) |
| · | Provide feedback to corporate on nursing initiatives, standards of care, and clinical processes based on key performance metrics (e.g., turnover, contract labor, etc.) |
Delivery and operations
| | |
| --- | --- |
| · | Manage execution of nursing initiatives and strategies across the division |
| · | Assist in the development of clinical protocols that use evidence based best practices to provide consistency and drive performance outcomes. |
| · | Evaluate projects or initiative strategic fit with the organization's objectives to guide the allocation of human, financial, and technological resources. |
| · | Build strategic alliances and partnerships within the organization to collaboratively execute business strategies |
| · | Interface with cross-functional division leadership to oversee initiatives impacting nursing (e.g., float pools, recruiting strategies, etc.) aligned with HCA corporate strategies and division goals |
| · | Engage regularly with facility leadership and staff to identify unique operational needs and assist with development of action plans |
Perfomance accountability
| | |
| --- | --- |
| · | Collaborate with Nursing Analytics contact(s) to track impact of initiatives across key nursing metrics (e.g., efficiency, quality, turnover, etc.) |
| · | Monitor and evaluate reports consistently, highlighting areas of change / focus and suggesting action plans |
| · | Interpret business data for the purpose of identifying patterns, trends, and variances in company operations |
Provides support by:
| | |
| --- | --- |
| · | Working collaboratively with facility, division and corporate leadership to improve key nursing-driven metrics |
| · | Practicing and adhering to the "Code of Conduct" philosophy and "Mission and Value Statement" |
| · | Performing other duties as assigned |
Education & Experience:
Master's degree required

5+ years of experience in hospital analytics required

5+ years of experience in hospital operations required
Knowledge, Skills, Abilities, Behaviors:
Skill in grasping the complexities and understanding intricate relationships among issues or problems.

Skill in recognizing gaps in existing information that is important for fully understanding an issue or problem.

Expert knowledge of clinical systems that support operational efficiencies as it relates to clinical nursing initiatives

Knowledge of tools, systems, and evidence-based practices utilized to support nursing operations (e.g., staffing, scheduling, etc.

The ability to use database software to enter, retrieve, sort, and filter information as necessary for reporting or report generation.

The ability to use intermediate/advanced features of spreadsheet software to analyze data including formatting summary tables, creating graphs and charts, and making calculations

The ability to plan and manage projects, including assigned personnel, multiple competing project, or resource demands to meet project deadlines on time and within budget
Last Edited: 02/13/2018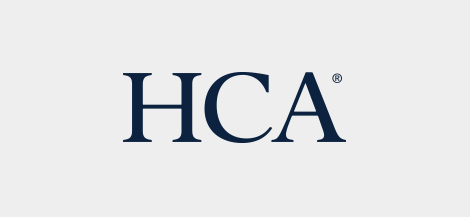 HCA is committed to the care and improvement of human life and strives to deliver high quality, cost effective healthcare in the communities we serve.
Learn more about HCA