Director of Nursing Resources
Presbyterian/St. Luke's Medical Center - Denver, Colorado
Job Code: 03166-69367
Full-time
No Weekends
The Director of Nursing Resources (Float Pool) is responsible for operations of assigned departments and the integration of the service within overall hospital functions. Collaborates in decision-making structures and processes. Knowledgeable of healthcare trends and integrates into strategic planning for department(s). Accountable for the implementation of an effective and continuous program to measure, assess and improve performance. Assures a high level of customer satisfaction. Manages productivity to achieve budgetary targets. Must be willing to assume twenty-four hour responsibility for patient care and a leadership role with the health care team in planning and delivering patient care.
Presbyterian/St. Luke's Medical Center and Rocky Mountain Hospital for Children expects our iCARE Standards of Behavior and our Code of Conduct Value Statements to be reflected in the way every employee interacts with co-workers, patients and family members, and with others in the community.
We recognize and affirm the unique and intrinsic worth of each individual
We treat all those we serve with compassion and kindness
We act with absolute honesty, integrity and fairness in the way we conduct our business and the way we live our lives.
We trust our colleagues as valuable members of our healthcare team and pledge to treat one another with loyalty, respect and dignity
Presbyterian St Luke's / Rocky Mountain Hospital for Children (HealthONE – HCA)
We are proud of our physicians and staff for these great honors:
5-star Kidney Transplant Program as recognized by the Scientific Registry of Transplant Recipients (SRTR). LEARN MORE
P/SL named Top Performer on Key Quality Measures by The Joint Commission for attaining and sustaining excellence in accountability measure performance, 2015. LEARN MORE
P/SL Cancer Care services received full commendation from the American College of Surgery Commission on Cancer with High Achievement in 2010. The only Colorado hospital to be honored for 2010 with the Outstanding Achievement Award, from the American College of Surgeons' Commission on Cancer.
The Bone Marrow Transplant program is continuously accredited by the Foundation for the Accreditation of Cellular Therapy and is designated as a Center of Excellence by OptumHealth Care Solutions.
Bronze Medal of Honor from the Department of Health and Human Services National Learning Congress for Kidney Transplant services, 2012.
Bariatric Surgery Center of Excellence by the American Society for Metabolic and Bariatric Surgery.
American Heart Association Action Registry-GWTG Gold Performance Achievement Award and Heart Failure Gold Performance Achievement Award, both for 9 consecutive years.
American Stroke Association Action Registry-GWTG Stroke Silver Plus Award 2014
Breast Center accredited from the National Accreditation Program for Breast Centers in 2013
The Denver Clinic has the best 10 year survival rate in the world for bone cancer in children and adults.
The Orthopedic Care and Spine Surgery have been designated Aetna Institute of Quality® for Orthopedic Care Total Joint Replacement and Aetna Institute of Quality® for Orthopedic Care Spine Surgery.
A Blue Distinction Center for Spine Surgery.
Rocky Mountain Scoliosis and Spine at P/SL and RMHC has been named a Center of excellence for Minimally Invasive Surgery of the Spine by DePuy Medical.
Recipient of the International Board of Lactation Consultant Examiners® (IBLCE®) award for excellence in lactation care.
Colorado Breast feeding Coalition and the Colorado Perinatal Care Council B.E.S.T. Award (Breast feeding Excellence Starts Today), 2012.
Accreditation with Distinction for our hyperbaric oxygen program from the Undersea & Hyperbaric Medical Society, in agreement with The Joint Commission.
Licensure/Certification
Current Registered Nurse license in the State of Colorado.
Current BLS, ACLS, PALS and TNCC required.
Education
BSN required.
Masters in Nursing, Nursing Administration or business related degree preferred.
Experience
Minimum of 3-5 years of experience in comparable position preferred.
Recent clinical experience in specialty.
Special Qualifications:
Demonstrates a comprehensive knowledge of the practice of nursing. Is able to plan and provide for delivery of nursing services.
Works independently to effectively problem solve issues with staff and develop a workable solution.
Communicates effectively both orally and in writing.
Must have a willingness to participate in guidance and counseling of personnel.
Must have interpersonal skills to act as a mediator between patient care and administration. Proficiency in computer skills, critical thinking skills, and public speaking skills.
Knowledgeable of local, state, and federal regulations that impact areas of their responsibility.
Last Edited: 02/13/2018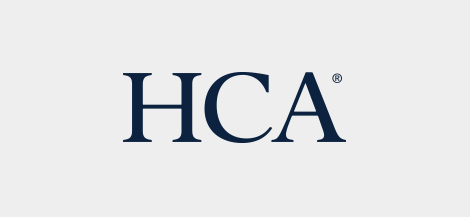 HCA is committed to the care and improvement of human life and strives to deliver high quality, cost effective healthcare in the communities we serve.
Learn more about HCA