Director of Case Management
Memorial Med Center Savannah - Savannah, Georgia
Job Code: 26960-4546
Full-time
No Weekends
Memorial Health of Savannah (MHS) is an award-winning 612-bed academic medical center that serves a 35-county area in southeast Georgia and southern South Carolina. It is a regional referral center for cardiac care, cancer care, trauma, pediatrics, high-risk obstetrics, neonatology and other specialties. MUMC is also the exclusive provider in southeast Georgia for several healthcare services; these include the only Level I trauma center in south Georgia and one of only five in the state, southeast Georgia's only children's hospital with more than 20 pediatric subspecialties (including pediatric hematology/oncology and pediatric neurosurgery), and the region's only Level III neonatal intensive care nursery.
Memorial Health of Savannah (MHS) also serves as a major teaching and research hospital. It currently trains approximately 139 resident physicians in six residency programs: diagnostic radiology, family medicine, internal medicine, obstetrics and gynecology, pediatrics, and surgery. In 2008, Mercer University School of Medicine opened a new four-year medical school on the Memorial campus. Several national organizations have recognized MHS for the outstanding clinical care provided to patients. MHS is accredited by The Joint Commission and is the only hospital in region to earn their disease-specific certification Gold Seal of Approval™ for spine surgery, knee and hip replacement, and heart failure. CareChex®, an information service of Quantros, Inc., ranked Memorial's spine center of excellence in the Top 100 nationally for medical excellence. CareChex also ranked Memorial in the top 10 percent nationally for quality in heart failure treatment, hip fracture repair, pneumonia care, spinal fusion, and spine surgery. Memorial has earned the Gold Plus Performance Achievement Award from AHA/ASA Get With The Guidelines® Stroke program; is one of two cancer centers in Georgia designated as a Blue Distinction Center for Complex & Rare Cancers; and is accredited by the American College of Surgeons Commission on Cancer.
POSITION SUMMARY:
The Director of Case Management coordinates all case management and social service activities for the hospital. The Director is responsible for ensuring that physicians' orders regarding transfers, home health care, durable medical equipment and the specific discharge needs of patients are being met. The Director will ensure that discharge planning is done to place patients in the most appropriate setting upon discharge. He/she will monitor the utilization of resources and work with the physicians, staff, and insurance companies to maximize quality and efficiency.
The Case Management Director provides leadership and training to his/her staff to ensure that the staff understands and properly executes their specific responsibilities. He/she will work with physicians, administration and staff members to resolve difficult cases. He/she will coordinate with the medical director on performance improvement projects for the department.
KEY ACCOUNTABILITIES:
Case Management Program Administration:
Facility development of Hospital Case Management Program and Utilization Plan
Develops, implements, monitors, evaluates, and revises policies and processes to achieve the facility and department strategic plan, in accordance with regulatory, legal, administrative and corporate requirements.
Directs operation of the case management program including budget development and monitoring
Provides direction to Administration and the Medical Staff in the identification and analysis of case management issues affecting the clinical, legal and financial operations of the facility
Works collaboratively with other HCA Case Management entities in order to maximize effectiveness of department
Maintains ongoing communication with Hospital Leadership regarding case management issues
Maintains ongoing performance assessment process to identify current education needs for Case Management staff
Develops and implements educational programs for employees, medical staff and board members regarding functions of case management
Discharge Planning:
Acts as internal consultant to all clinical areas in assuring adequate discharge planning resources
Provides leadership and supports to staff regarding all aspects of discharge planning, including appropriate allocation hospital resources, consideration of patient risk factors, negotiation with patients and families, fiscal intermediaries, regulatory agencies, external healthcare resources, and public agencies,
Appropriately resolves complex discharge planning-related issues
Participates, at the direction Administration, in community initiatives
Utilization Management:
Collaborates with Internal & External Physician Advisors and medical staff to ensure quality outcomes and patient throughput while supporting a balance of optimal care and appropriate resource utilization.
Performs data analysis related to Case Management metrics
Develops, implements, and monitors case management action plans based on case management opportunities.
Department Management:
Actively participates in strategic planning process for assigned department(s), considering existing service and unmet community and organizational needs.
Maintains a supportive work environment for staff through orientation, performance management, annual staff development and education plans.
Establishes, maintains and upgrades standards for staff competence as demonstrated by department(s) performance criteria.
Maintains knowledge of current trends and developments in the field by reading journals, books or other literature and attending related seminars and conferences.
Plans and conducts regular department meetings to keep staff informed of current department and system information and policies and to discuss pertinent issues. Provides minutes of the department meetings to staff
Coaches, counsel's staff as appropriate in accordance with HR policy.
Meets or exceeds budgeted goals for assigned department(s)
Assesses and plans for capital and operating needs of assigned department(s).
Identifies opportunities for revenue enhancement and/or cost savings.
#LI-SAD
Education:
A graduate of an accredited nursing baccalaureate (BSN) program is required
A graduate of an accredited MSN preferred
License/Certification:
A Current State of Georgia Registered Nurse (RN) License is required
A Current American Heart Association (AHA) Basic Cardiac Life Support (BLS) is required
Certified Case Management (CCM) strongly preferred
Experience:
A Minimum of 5 years Case Management experience required
A Minimum of 2 years management experience, preferably in a medical facility setting
Special Skills:
Must have strong communication and management skills
Knowledge of PC, Interqual criteria and medicare guidelines
Last Edited: 02/20/2018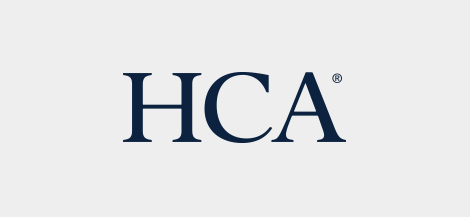 HCA is committed to the care and improvement of human life and strives to deliver high quality, cost effective healthcare in the communities we serve.
Learn more about HCA