CNA/Unit Secretary, Part Time
Eastern Idaho Regional Medical Center - Idaho Falls, Idaho
Job Code: 00310-38394
Part-time
Mixed (rotating weekends)
The largest medical facility in the region, Eastern Idaho Regional Medical Center (EIRMC) is a modern, Joint Commission-accredited, 330-bed full-service hospital located in Idaho Falls. Idaho Falls offers a rich variety of outdoor activities with Grand Teton National Park, Yellowstone National Park, Jackson, WY and Sun Valley all within a short drive from our hospital.
The Women's Center CNA/Unit Secretary provides basic aide care to patients. Obtains vital signs. Assists patients in meeting their bathing, grooming, toileting, and personal hygiene needs. Communicates and reports essential information to the RN and or LPN staff. Provides up-to-date, timely secretarial duties. Puts together and maintains accurate charts. Maintains appropriate supply levels and coordinates with the Operations Assistant of Women's Services in the ordering of supplies for the unit. Communicates effectively and interacts with medical staff, patients and the public. Order entry of physician's orders in an accurate and timely manner. Assures that the highest degree of quality patient care is maintained at all times and reports pertinent information to the Physician, Charge nurse, Clinical Team Leader, Manager or Director.
Must possess clerical skills such as typing, filing and record keeping. Basic computer skills preferred.
Transcribes physician orders in accurately and in timely manner.
Enters orders into the computer accurately and in a timely manner.
Prioritize, plan and organize work assignments.
Prepares accurate medication administration sheets.
Answers telephones courteously and promptly.
Answers call lights courteously and promptly and follows up with primary care giver.
Maintains supply inventory and initiates appropriate patient charges.
Assists charge nurse with monthly cleaning lists.
Assists unit manager with extra tasks as needed.
Courteously interacts with other departments.
Responds to visitors courteously.

Accountable to deliver basic nursing cares under the direct supervision of a Registered Nurse.

The patients in this unit are newborns and children up to three years of age requiring intensive monitoring, care and observation such as: premature, septic, respiratory distress, infant of diabetic mom, surgeries, trauma, metabolic and other disorders. (Any infant requiring continuous nursing care and/or cardiopulmonary support.)
Requires successful completion of a certified nurse aide training program.
Requires current CNA Certification through the State of Idaho Registry
Must have and maintain current AHA CPR for Healthcare Providers card.
Requires successful completion of hospital and departmental orientation.
Has frequent interaction with physicians, nursing staff, other departments, patients and their families. Must have the sensitivity, maturity, and ability to communicate clearly and concisely.
In addition to these qualifications, a CNA/Unit Secretary:
Complete skills checklists and testing as provided by the NICU/Nursery Clinical Educator.
Complete and maintain hospital/unit specific mandatory requirements in a timely manner. Individuals will be enrolled in courses based on previous experience and unit needs.
Last Edited: 02/13/2018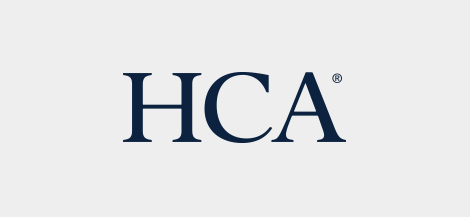 HCA is committed to the care and improvement of human life and strives to deliver high quality, cost effective healthcare in the communities we serve.
Learn more about HCA