Clinical Coordinator Respiratory Therapy / Days
Del Sol Medical Center - El Paso - El Paso, Texas
Job Code: 01512-18428
Full-time
No Weekends
FACILITY SUMMARY:
Del Sol Medical Center is a Level II Trauma, 347 bed acute care TJC accredited hospital. Within our hospital campus, we also house an Inpatient, CARF accredited Rehabilitation Hospital. We are located on the Eastside of El Paso, Texas right off of Interstate 10. We provide exceptional patient care services to the El Paso and Fort Bliss communities, as well as Southern New Mexico and West Texas Regions.
POSITION SUMMARY:
Responsible for the day-to-day operation of the department including control Respiratory Care staff schedules, maintenance of work productivity monitors, and daily enforcement of department policies and procedures. The position ensures compliance with patient care quality standards and participates in the department's planning, education and human resources management activities. Promotes good staffing practices by forecasting and anticipating the personnel needs of the department with regard to fluctuations in the patient workload. Ensures staff compliance with highest standards of customer service.
ESSENTIAL FUNCTIONS:
Coordinates the day-to-day operation of the department. Assigns areas of responsibility to the Respiratory Care staff and supervises the prompt and correct completion of assigned duties.
Ensures the competence of Respiratory Care Practitioners employed by DSMC.
Initiates and evaluates programs to be implemented by Respiratory Care Services as they pertain to the general operation of the department. Participation in the development and maintenance of Policies and Procedures.
Assists with Meditech maintenance and upgrades.
Promotes positive customer service with internal and external customers.
Other duties as assigned.
EDUCATION REQUIRED AND/OR PREFERRED: (list required and preferred separately)
Graduate of an accredited Respiratory Care Program, B.S. preferred
LICENSURE/CERTIFICATION: (list required and preferred separately)
Current License to practice Respiratory Care in the State of Texas.
EXPERIENCE REQUIRED OR PREFERRED: (list required and preferred separately)
Two years clinical experience with one year experience in a supervisory role.
SKILLS, KNOWLEDGE, AND ABILITIES:
Individuals must possess the knowledge, skills, and abilities or be able to explain and demonstrate the ability to perform the essential functions of the job, with or without reasonable accommodation.
Last Edited: 02/13/2018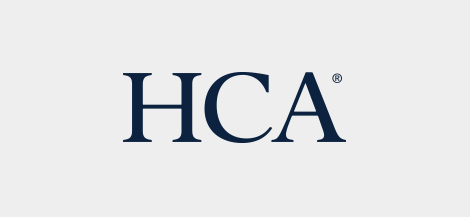 HCA is committed to the care and improvement of human life and strives to deliver high quality, cost effective healthcare in the communities we serve.
Learn more about HCA