Central Sterile Technician Cert
Riverside Community Hospital - Riverside, California
Job Code: 07150-9212
Part-time
Mixed (rotating weekends)
Riverside Community Hospital, Founded in 1901, is a 478 licensed bed, full-service acute care hospital in the heart of the Inland Empire. RCH has been recognized as a Top Performing Hospital and has invested in a new campus expansion project that includes a new 7 story patient tower, 3 story medical office building, and a recently completed 5 level state of the art parking garage. With over 500 physicians on staff, representing over 200 specialties and over 1,900 employees, Riverside Community Hospital is an Inland Empire leader in providing advanced, comprehensive health care to the Inland region. RCH houses the largest Emergency Room and Trauma Center in the Inland Empire at 50 beds with an average wait time of only 15 minutes. RCH is one of Riverside County's only STEMI receiving centers and is a fully accredited Chest Pain Center. Centers of Excellence include the HeartCare Institute, offering invasive and non-invasive cardiac procedures, Center of Excellence for Surgical Weight Loss, the Transplant Program and a Level II Neonatal Intensive Care Unit.
Riverside Community Hospital's Mission & Vision:
Mission: Committed to providing compassionate care and improving the overall health of our community
Vision: Leading with innovation. Serving with compassion.
Position Summary:
The Surgical Processing Technician processes instruments for the Operating Room, decontaminates, operates, tests, makes deliveries to and from the Nursing Units, maintains logs and records for special equipment. The Technician picks supplies for surgical cases using the case cart method. Responds to specialty cart and instrument needs from the Operating Room and Nursing Units. Other duties include ordering, restocking and storage of supplies; inventorying and replenishing specialty carts, i.e. isolation and G.U. Responsible for the maintenance and cleanliness of assigned work areas. Participates in the department's annual inventory.
Reports To: SPD Manager
Supervises: None
Central Sterile Technician CERT PT/Mixed Rotating Weekends Sterile Processing
Position Requirements:
Licensure/ Certification/Registration:
IAHCSMM Certification within 1 year of hire
Experience:
Experience in processing surgical instruments and operation of sterilizers and instrument washers.

Knowledge of aseptic technique and sterile processing desirable.

Previous SPD/Central Service experience preferred.
Special Qualifications:
Must be able to work independently and as a team member.

Must be able to move heavy supplies

Must be able to work with cleaning solutions and disinfectants on a daily basis

Must of patient care and sterile techniques.
Last Edited: 01/13/2018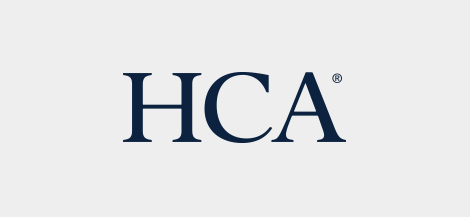 HCA is committed to the care and improvement of human life and strives to deliver high quality, cost effective healthcare in the communities we serve.
Learn more about HCA