Assistant Chief Nursing Officer - Chippenham Hospital - Richmond, VA
Chippenham Hospital - Richmond, Virginia
Job Code: 00035-41046
Full-time
No Weekends
The Assistant Chief Nursing Officer (ACNO) assists the CNO in executive-level management of resources, strategic planning and development of policies and procedures which ensure congruence with the mission and vision of the organization. The ACNO has operational and functional responsibility for a group of patient care areas and/or special projects or initiatives. The ACNO will develop communication, knowledge, leadership, professionalism, and business skills necessary to advance to a CNO.

Major Responsibilities:

Operations and Outcomes
• Assists the CNO in developing and managing the nursing services budget and ensuring sufficient number of qualified staff to assess patient needs

• Ensures that continuous performance improvement initiatives are designed to measure and improve the quality of care delivered and are consistent with the organization priorities

• Works collaboratively with other patient care and support departments, fostering a climate of open communication and mutual problem solving activities. Initiates and participates in joint performance improvement activities

• Assists in managing costs by continually seeking data that will identify opportunities and take action to eliminate non-value costs

• Assumes primary responsibility for projects or task groups as assigned, keeping colleagues informed of the progress toward desired outcome

• Actively participates with others in planning activities associated with design or implementation of renovation or new construction of patient care areas

• Assists in planning new services that generate additional sources of profitable revenue


Leadership
• Represents the nursing services at meetings as deemed necessary; participates with department leaders in designing and providing patient care and services

• Fosters independence and autonomy in all staff members in areas of responsibility. Actively seeks those activities which promote/encourage independent thinking/problem solving behaviors

• Assumes responsibility for continuing education and developmental needs

• Participates in professional organizations and community healthcare related organizations

• Assumes the role of preceptor/instructor for undergraduate or graduate nursing students upon request

• Serves as a positive, professional role model

• Regularly rounds on key constituents (patients, families, employees, and physicians) to enhance communication, ensure alignment, oversee operations, and that the experience is exceptional.

Practice
• In collaboration with the CNO, formulates policies and procedures consistent with recognized standards of professional practice and reflecting the intent of regulatory standards and maintain authority, accountability, and responsibility for nursing services

• Actively involved in creating a professional practice environment that encourages recruitment and retention of staff in the nursing department

• Assists in providing leadership to nurse employees that will engage their support, create ownership of goals, and have them actively participate in decisions that impact their practice

• Fosters a culture conducive to evidence-based practice and clinical research.

• Ensures follow-up to patient complaints and occurrence reports is thorough and timely. Identifies system problems that may contribute to errors and monitors corrective actions to ensure effective resolution.

• Collaborates with nursing educators to ensure that identified learning needs of the nursing staff are promptly addressed and that orientees receive the proper preparation to become independent practitioners

• Develops and maintains close working relationships with physician colleagues and other healthcare providers in assigned areas. Collaborates with these individual to set goals for the areas or develops action plans for patient care or system improvements

Supports HCA by:
• Promoting consistent positive patient interactions that advance the agenda of increased patient satisfaction

• Practicing and adhering to the "Code of Conduct" philosophy and "Mission and Value Statement"

• Performing other duties as assigned

#LI-AA1


Education & Experience:
•Bachelor's degree Nursing
Required

•Master's degree in nursing or another appropriate postgraduate health science degree is required or proof of enrollment with a written plan to advanced degree completion is required
Required

•5+ years of experience in management and supervisory nursing role; most recent 3 of the last 5 years of leadership must have been in a direct leadership role in a hospital setting or direct patient care environment.
Required

Or equivalent combination of education and/or experience


Licenses, Certifications, & Training:
•Current Registered Nurse license without restrictions
Required

•Specialty certification in Executive Nursing Practice and/or Healthcare Administration
Preferred

•Membership in American Organization of Nurse Executives (AONE)
Preferred


Knowledge, Skills, Abilities, Personal Characteristics:
•Verbal, interpersonal and quantitative skills typically acquired through management experience and completion of an advanced degree.
Required

•Strong organizational, analytical and communication abilities as well as excellent problem-solving and decision-making abilities.
Required

•Exhibits good judgment and emotional stability.
Required


Master's Degree
Last Edited: 02/13/2018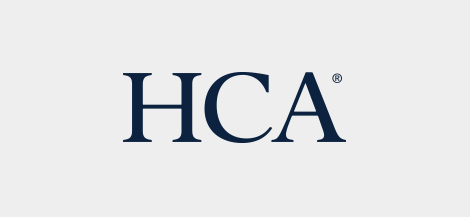 HCA is committed to the care and improvement of human life and strives to deliver high quality, cost effective healthcare in the communities we serve.
Learn more about HCA