Area Clinic Manager
Care Now Nashville Market - Brentwood, Tennessee
Job Code: 21110-2811
Full-time
No Weekends
Exciting opportunity to join the nation's largest provider of healthcare services!
We offer an excellent benefits package, competitive salary and growth opportunities. We believe in our team and your ability to do great work with us, so we are excited to say we have an amazing tuition reimbursement program to help you further your career with our organization.
The HCA Physician Services Group (PSG) is the physician and practice management solution for the Hospital Corporation of America (HCA). We manage a collection of highly motivated healthcare professionals and innovative leaders who are committed to excellence in every aspect of their career.
To check out more about us please visit:
http://hcahealthcare.com/about/
We are seeking an Area Practice Manager to oversee maintenance of the daily operations and general management of a diverse group of practices in our Physician Services Group. Our staff and physicians are dedicated to quality patient care and we are seeking a leader who values our team and our patients as much as we do!
Directs and manages projects for each practice such as:
Monitors patient flow through the practice(s) to ensure appropriate utilization of physician time and staff coverage.

Monitors or reviews patient registration and data entry into the system for timeliness, accuracy, and thoroughness.

Develops special work load reports to adjust staffing levels as necessary.

Reviews and handles patient complaints.

Reviews charges, visit encounters, and cash receipts for variations and patterns. Conducts spot audits to ensure compliance with established policies and procedures.

Reviews lab and x-ray service utilization, physician charges and coding accuracy, and capture of charges.

Conducts patient and staff surveys and questionnaires.

Analyzes average patient waiting time.

Identifies practice/business development opportunities to increase the practice(s)' market share.

Interacts on a biweekly basis with each physician to ensure their practice business needs are met.

Develops, implements and monitors annual practice(s) budget(s) by:

Analyzes financial impact of changes in clinical activities and forecasts actual revenue/expenditures versus approved budget.

Develops cost/benefit analyses of new patient care services and equipment to maximize patient revenues.

Insures that the practice staff follows all receivable/collection guidelines.

Monitors purchases for each practice. Plans a corrective strategy when order levels are excessive in volume or cost and communicates the strategy with the Division/Market Practice Manager.

Ensures that the most cost effective vendors and products are being utilized.
EDUCATION REQUIRED AND/OR PREFERRED:
A Bachelor's degree in Business Administration or related field is required, with an emphasis in Healthcare Administration preferred. Appropriate experience may be substituted for educational requirements.
EXPERIENCE:
Minimum of 3 years experience in practice management of multiple locations.

Proven track record of managing practice revenue.

Experience managing retention and team building is required.

Effective working knowledge of healthcare financial management, specifically medical practice accounting, third party reimbursement issues, patient flow and facilities management.
ADDITIONAL INFORMATION:
Travel may be required to visit the practice offices as needed.
We are actively interviewing! Apply now!
Last Edited: 02/13/2018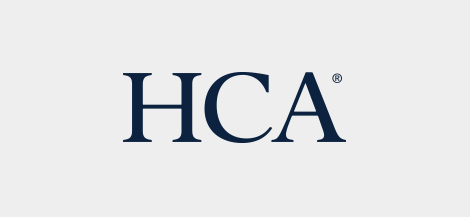 HCA is committed to the care and improvement of human life and strives to deliver high quality, cost effective healthcare in the communities we serve.
Learn more about HCA