Administrative Assistant
Corporate Main Campus - Nashville, Tennessee
Job Code: 10201-23245
Full-time
No Weekends
About HCA
Nashville-based HCA is one of the nation's leading providers of healthcare services, operating 171 locally managed hospitals and 119 freestanding surgery centers in 20 states and the United Kingdom. With its founding in 1968, HCA created a new model for hospital care in the United States, using combined resources to strengthen hospitals, deliver patient-focused care and improve the practice of medicine. HCA has conducted a number of clinical studies, including one that demonstrated that full-term delivery is healthier than early elective delivery of babies and another that identified a clinical protocol that can reduce bloodstream infections in ICU patients by 44 percent. HCA is a learning healthcare system that uses its more than 27 million annual patient encounters to advance science, improve patient care and save lives.

The Clinical Services Group (CSG) is responsible for establishing HCA Clinical Strategic Priorities for HCA to be the recognized leader in care delivery achieving world class outcomes. The CSG purpose is to drive excellent care at scale.
JOB SUMMARY

As part of the CSG Administrative Support Team, this position provides administrative support to assigned executives, management and staff. Teamwork, organizational skills and confidentiality are essential. Maintains Outlook calendars and email as assigned. Schedules meetings (internal/external to the organization) as requested. Flexible in supporting any office projects needing extra attention due to specific deadlines. Assists other administrative support staff in projects and cross-coverage as needed. Promotes a professional, efficient, and courteous environment within the department.

• Manage multiple Outlook calendars, schedule meetings/events using judgment to resolve conflicts.
• Coordinate and arrange logistics for various meetings/events and external events including meetings, conferences, entertainment, receptions, and dinners.
• Serve as primary contact for office deliveries/mail, office supplies, maintenance issues, equipment requests, new hire set up, etc.
• Track and report on space utilization in assigned area of responsibility
• Maintain email distribution lists
• Communication flow within the department via telephone, email, and intranet
• Provide general administrative support, including making copies, filing, answering phones, delivering mail, sending faxes, drafting and typing correspondence, spreadsheets, presentations, etc.
• Arrange travel as needed, including booking and creating itineraries. Prepare expense reports upon request
• Report PTO/EIB for assigned area of responsibility on a monthly basis.
• Attend meetings, draft meeting minutes and distribute outcomes as requested.
• Supervises summer interns, students, and temporary workers when requested
• Create and maintain Atlas sites and SharePoint team rooms as needed
• Assist in onboarding new employees, contractors and vendors.
• Maintains supplies and equipment to meet departmental needs
• Records management

EXPERIENCE

Bachelor's Degree and one plus years of related experience

SPECIAL QUALIFICATIONS

• Ability to handle confidential information appropriately
• Proficient at Microsoft Word, Excel, Outlook and Power Point.
• Shows assertiveness and can work independently with limited supervision
• High degree of flexibility required
• Good organizational skills
• Ability to multi-task and work independently with minimal supervision
• Detail oriented
• Respects confidentiality of data and communications encountered in the workplace
• Ability to effectively communicate
• Demonstrate proficient project coordination
• Excellent customer service skills in personal, telephone, and written communications
• Ability to use judgment when resolving issues on behalf of managers
• Ability to work and participate in a team environment within and across departments.
• Demonstrate service oriented mindset.
• Some overtime may be required

Last Edited: 02/13/2018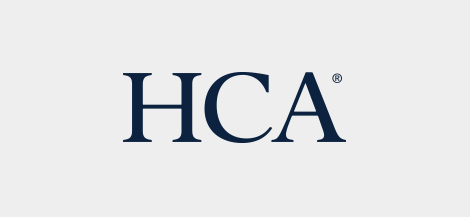 HCA is committed to the care and improvement of human life and strives to deliver high quality, cost effective healthcare in the communities we serve.
Learn more about HCA