Surgical Tech
Muscular-Skeletal Ambulatory Surgery Center - Thornton, Colorado
Job Code: 25108-71765
Full-time
No Weekends
This is your opportunity to join one of the areas most recognized leaders in spine, orthopedic, general, plastic, and pain management procedures. We are happy to offer a comprehensive spine program at our facility, and have plans to launch a program in total joint replacements this year. Our providers and staff are dedicated to providing the best care for our patients across each of our specialties, and we strongly believe that good quality care begins before our patients enter the facility. We are currently seeking a Surgical Tech to join the Musculoskeletal Surgery Center team who is adamant about delivering outstanding care alongside our multifaceted and talented HCA team. We hope to show you what we can offer in person!
HCA has been recognized as a World's Most Admired Company in the Health Care Medical Facilities Industry by Fortune Magazine. The Ambulatory Surgery Division of HCA operates and jointly owns with physicians 130+ surgery centers across the United States. Our cases are performed Monday-Friday which means NO nights, NO weekends, or On-call will be required. The size of our surgery centers naturally creates a culture where everyone knows one another with a shared focus on providing the best possible experience for those that we serve. We are currently in search of additional members to join our team!
We value you and your future. We provide multiple health insurance plan options, tuition reimbursement, and many more programs to cover a wide variety of today's life and family needs. In addition to your salary and health insurance benefits, HCA provides a matching 401k as well as an Employee Stock Purchase Plan (ESPP). Members of HCA receive consumer discounts on cell phones, hotels, rental cars, and many others. Interviews are being set immediately, you are encouraged to apply today!
Operational Duties:
Demonstrates necessary practical, technical, or specialized skills required for the role of the surgical technician in accordance with AST (Association of Surgical Technologist).
Demonstrates basic knowledge and understanding of surgical procedures to enable proper performance of scrub duties and to anticipate the needs of the surgeon.
Assists in preparing the operative suite for surgery by checking and gathering supplies, equipment, and instruments.
Assists with patient positioning, skin preparation, and surgical draping according to surgeon's protocol.
Assists with application of dressing splints and casts.
Ensures that surgical asepsis is maintained in the handling of instruments, sponges, sutures, drains, needles, and dressings.
Assists in the turnover of the O.R. suites between cases, disposing of trash and linens, and cleaning of equipment and environmental surfaces, as required.
Prepares procedure room for use the following day by bringing in equipment, setting up, "pulling cases" accurately, and reporting to supervisor items that are needed and not available.
EDUCATION:
• Graduate of an accredited Surgical Technology program.

EXPERIENCE:
• One year experience in an operating room setting; preferably in an ambulatory surgery center. Ortho experience preferred.

CERTIFICATION/LICENSE:
• Graduate of an accredited Surgical Technology program as required per facility practice and state regulatory requirement; otherwise preferred.
• State Surgical Tech Registration.
• Valid BCLS Certification upon employment***online certification not acceptable.
Technical Diploma
Last Edited: 06/14/2018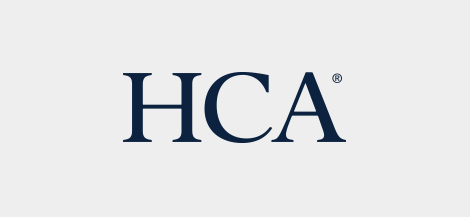 HCA is committed to the care and improvement of human life and strives to deliver high quality, cost effective healthcare in the communities we serve.
Learn more about HCA